AHA Wants More E-Cigarette Regulations, Studies on Risks
August 26, 2014
By: Martha Garcia
As concerns surrounding the increasing popularity of e-cigarettes continues to mount, the American Heart Association (AHA) is calling for more stringent guidelines for the industry and studies into the possible health risks, indicating that the alternative electronic nicotine devices should only be used to help quit smoking regular cigarettes as a last resort.
A policy statement published online this week in the AHA's medical journal Circulation, is mostly a reference document that doctors can use as a guideline for recommendations to patients.
A large portion of the document focuses on the history, components, background, safety and details of e-cigarettes, which are more commonly known as e-cigs. However, the policy statement also includes calls for more federal regulation and provides warnings about e-cigarettes' popularity among teens.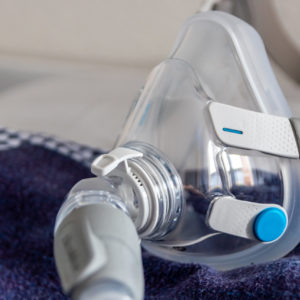 Did You Know?
Millions of Philips CPAP Machines Recalled
Philips DreamStation, CPAP and BiPAP machines sold in recent years may pose a risk of cancer, lung damage and other injuries.
Learn More
Foremost, the document calls on the government to ban the sale of e-cigarettes to minors, in the same way traditional cigarettes are regulated. The report also calls for further research concerning the electronic devices, which would address long-term health effects of users. No long-term studies have yet been conducted, despite the widespread availability and marketing of e-cigs.
Aruni Bhatnagar, lead author of the report and professor of medicine from University of Louisville Kentucky, indicates that the research called for will be quite different.
"[E-cigarettes] are not a well-defined entity but a collection of rapidly changing devices that deliver nicotine and contain a variety of additives that are also changing constantly," said Bhatnagar.
The most pressing questions they hope to answer with the new research is whether the devices can be used reliably and safely to help users quit smoking cigarettes. They also hope to determine if the same amounts of nicotine are contained in each device.
There are more than 466 brands of e-cigarettes. The AHA wants to know whether the widely varying styles and blend of chemicals help users quit, how long will it take, whether users smoke cigarettes while using these devices and if they contain toxic levels of other chemicals.
E-Cigs As Smoking Cessation Devices
The report also addresses the popular belief that electronic cigarettes can be used to quit smoking. The AHA found there was not enough evidence on the effectiveness and safety of e-cigs to promote the devices as a tool for smoking cessation, and advised caution.
The AHA warned that e-cigarettes should only be used as smoking cessation aids of last resort, when all other therapies fail to be effective.
"The efficacy of e-cigarettes as a primary smoking cessation aid has not been established as being better than other cessation modalities," the authors wrote.
The recommendation follows a study published earlier this month, which found many smokers of traditional cigarettes rely on e-cigarettes as the go-to method to quit smoking. More than half of smokers who choose alternative methods to quit smoking turn to e-cigarettes for that help, compared to 39% who chose a drug and 30% who use nicotine gum and patches.
A growing market, growing concerns
The e-cigarette market continues to grow each year and could reach more than $5 billion in combined sales by next year. More than 7,500 unique flavors are for currently available, with many considered appealing to teens and young children, such as bubble gum flavor.
New research has found a large number of middle and high school kids are experimenting with e-cigarettes. A study published earlier this month warns that Smoking e-cigarettes may encourage teens to smoke traditional cigarettes. The number of teens who had used e-cigarettes increased threefold, from 79,000 to more than 260,000 between 2011 and 2013.
In a report published this month by the U.S. Centers for Disease Control and Prevention (CDC) in the medical journal Nicotine & Tobacco Research, researchers found that e-cigarette use among youth was associated with increased desire to smoke traditional cigarettes. Overall the study found, teens who use e-cigarettes were more tempted, and twice as likely, to smoke traditional cigarettes than teens who had never used an e-cigarette.
Earlier this year, new rules concerning the regulation of e-cigarette were announced by the FDA. Among the proposed regulations included a restriction of the product among children under the age of 18. Much to the disappointment of many critics, the FDA failed to include a ban on the many and widely appealing flavors which entice teens to use the products in the proposed regulations.
This follows a congressional report released in April, which indicated the makers of e-cigarettes intentionally target children with advertisements for the devices by using celebrity endorsements and selling the wide array of candy-like flavors.
"*" indicates required fields