Air Bag Manufacturing Issues Continued Until This Summer, New Recall Indicates
November 03, 2014
By: Irvin Jackson
After recalling more than seven million vehicles this year due to a risk of exploding airbags, Takata Corp. indicates that another 30,867 potentially defective airbags may have been made up until this summer, with wrong inflators installed at the company's beleaguered Monclova, Mexico manufacturing facility. 
On October 29, the U.S. National Highway Traffic Safety Administration (NHTSA) announced a recall expansion (PDF) for air bags manufactured by Takata between June 16, 2008 and June 20, 2014.
While previous recalls have dealt primarily with vehicles sold with Takata airbags between 2000 and 2007, the recall notice suggests that problems may have continued until this summer, when an improved quality control system was put in place for handling components and sensing components on the production line.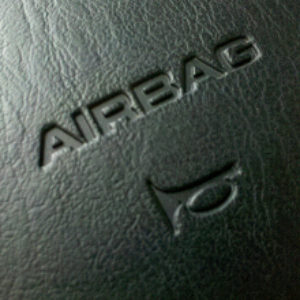 Recalled Takata airbags have been used in nearly 8 million vehicles sold by at least 10 different manufacturers.
The NHTSA has warned that most of the airbags suffer from problems that may cause them to over-inflate and rupture, potentially sending out shrapnel into the passenger's compartment of the vehicle. These projectiles can be deadly and Honda air bag ruptures have been linked to at least four deaths. Another 139 injuries have also been linked to defective air bags manufactured by Takata.
The NHTSA has specifically indicated that the airbags may pose a risk in areas of high humidity, such as Puerto Rico, Guam and around the Gulf of Mexico and Florida. Some automotive experts suggest that the problem is due to the use of aluminum nitrate as one of the rapidly expanding gases in Takata air bags. The substance can become more volatile in high humidity.
This latest recall involves air bags manufactured at Takata's Monclova plant using the SDI-X inflator from June 16, 2008 through June 20, 2014. The NHTSA warns that some of the driver-side air bags may contain an inflator that was built with an incorrect outer baffle. This can lead to a buildup of too much internal pressure, causing a rupture and dangerous projectiles being shot into the vehicle.
The NHTSA report did not indicate which vehicles sold in recent years may have received these potentially defective air bags.
NHTSA Probe Questioned
The latest recall adds to the recent questions about whether the NHTSA probe has been wide enough, as the agency is currently investigating Takata airbags installed in vehicles made between 2000 and 2007.
However, documents have surfaced indicating that the problem may stretch into later models, affecting cars manufactured as recently as 2011. Internal emails show Takata executives chastised its Montclova, Mexico manufacturing plant after a defective weld was discovered in a Takata air bag that made it from the parts supplier all the way to the manufacturer.
The latest recall, involving air bags made through this year, with the same problem of overinflation as vehicles recalled a decade ago, confirming fears that problems at the Monclova factory continue to put drivers at risk.
Last week the Obama administration announced it was looking into the NHTSA's actions during the air bag recalls and whether the agency dragged its feet in responding in a timely manner. Lawmakers have also asked NHTSA officials to come before congress to answer questions and criticisms about the recalls as well.
A growing number of product liability lawsuits are being filed against Takata, Honda, and other auto manufacturers by consumers who were either injured or lost loved ones in accidents linked to air bag over inflation.
The lawsuits include a complaint by 16 different plaintiffs in Florida and a class action lawsuit filed in California.
"*" indicates required fields