Rheumatoid Arthritis Risk Linked to Air Pollution Exposure
April 05, 2022
By: Martha Garcia
Among the many other negative health effects from air pollution exposure, a new study indicates exposure also increases the risk of developing rheumatoid arthritis.
Not only did exposure to air pollution increase the risk of rheumatoid arthritis, but it also increased the risk of suffering from other autoimmune diseases, such as inflammatory bowel disease, according to findings published last month in the journal RMD Open.
Researchers from Italy conducted an observational study using data from people who were diagnosed with various autoimmune diseases. The study included more than 81,000 participants who saw doctors from June 2016 and November 2020. More than 90% of patients were women.
They evaluated data on pollution and monitoring of particulate matter PM 10 and PM 2.5 concentrations, which were retrieved from the Italian Institute of Environmental Protection and Research. It included 617 air monitoring stations in 110 Italian provinces.
The data indicated a positive association between exposure to PM 10 and increased risk of autoimmune diseases. Roughly 12% of patients, or more than 9,700 patients, were diagnosed with an autoimmune disease, those included rheumatoid arthritis, lupus, inflammatory bowel disease like ulcerative colitis, and connective tissue diseases like osteoarthritis and multiple sclerosis.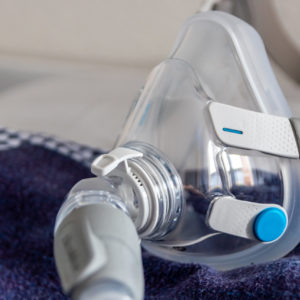 Did You Know?
Millions of Philips CPAP Machines Recalled
Philips DreamStation, CPAP and BiPAP machines sold in recent years may pose a risk of cancer, lung damage and other injuries.
Learn More
Exposure to PM 10 above 30 micrograms per cubic meter (µg/m3) and PM 2.5 above 20 µg/m3 was associated with a 12% and 13% increased risk of autoimmune disease, respectively. Every 10 µg/m3 increase in PM 10 concentration was linked with an 7% increased risk of an autoimmune disease diagnosis, according to the findings.
Levels of 30 µg/m for PM 10 and 20 µg/m3 for Pm 2.5 are levels considered harmful to human health. The average long-term exposure between 2013 and 2019 for PM 10 was 25 µg/m3 and for Pm 2.4 it was 16 30 µg/m3.
The study's findings also indicated long-term exposure to traffic and industrial air pollutants was linked with a 40% increased risk of rheumatoid arthritis, a 20% increased risk of inflammatory bowel disease, and a 15% higher risk of connective tissue disease.
Particulate matter 2.5 and 10 are tiny particles of soot, dust and liquid. PM 2.5 is 70 times smaller than the width of a human hair. These tiny particles enter the airways easily and can travel to the blood stream, leading to widespread side effects throughout the body. In this case, contributing to increase inflammation and other effects on the immune system.
The study does not prove cause and effect, but it did highlight a potential link between exposure to air pollution and autoimmune diseases.
Prior research has linked exposure to air pollution with respiratory conditions like asthma. A growing body of research has also linked air pollution to brain degenerative diseases like Parkinson's and Alzheimer's, as well as increased risk of suffering from conditions like hypertension and heart disease.
Other research has indicated environmental air pollution is associated with disruption of the immune system at a molecular level, which may be the mechanism which leads to autoimmune conditions.
"Long-term exposure to air pollution was associated with higher risk of developing autoimmune diseases, in particular rheumatoid arthritis, connective tissue diseases and inflammatory bowel disease," the researchers concluded. "Chronic exposure to levels above the threshold for human protection was associated with a 10% higher risk of developing immune-mediated diseases."
Marketta

April 11, 2022 at 1:03 pm

Suboxone action for teeth damage. Was told you have a class action, but I couldn't find it on this site.
"*" indicates required fields