Air Pollution May Increase Risk Of Multiple Sclerosis: Study
June 09, 2020
By: Martha Garcia
New research raise further concerns about the potential side effects of air pollution, indicating exposure may increase an individual's risk of developing multiple sclerosis.
Italian researchers say they found the risk of developing multiple sclerosis (MS) was nearly 30% higher in urban areas, where particulate matter air pollution was higher, when compared to individuals in rural areas, where such pollution was lower.
The findings were presented at an online meeting of the European Academy of Neurology, and are considered preliminary since the study has not yet been published in a peer reviewed journal.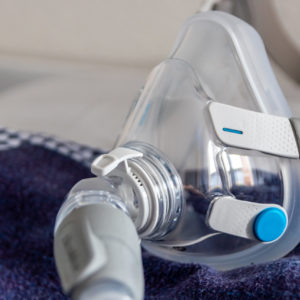 Did You Know?
Millions of Philips CPAP Machines Recalled
Philips DreamStation, CPAP and BiPAP machines sold in recent years may pose a risk of cancer, lung damage and other injuries.
Learn More
Researchers conducted a study of more than 900 MS patients in Italy's Lombardy region, where the number of MS cases have increased 10-fold in the last 50 years. In 1974, the rate of MS cases was 16 per 100,000 people. Today, the rate is 170 per 100,000 people in that region.
The study indicates the risk of MS was increased in areas where levels of particulate matter air pollution were higher.
Particulate matter is type of air pollution with a mixture of small particles of soot, dirt and chemicals, mainly produced by home heating, industrial activities and burning fossil fuels. Fine particulate matter is among the most toxic air pollutants. These particles have been linked to health side effects including increased risk of cardiac arrest, increased risk of stroke, and can lead to lung damage similar to that seen in cigarette smokers.
In urban areas with higher levels of particulate matter, the risk of MS was 29% higher than rural areas, the researchers determined. Areas with low levels of particulate matter had a lower risk of MS, leading the researchers to conclude that air pollution exposure may be a risk factor for MS. However, the researchers cautioned that the study does not show a causal link, only an association and said more research is necessary. MS may have many causes and some environmental factors could trigger an abnormal immune response.
Multiple sclerosis is a condition which causes the immune system to attack the protective covering of nerves, resulting in nerve damage which can disrupt the nervous system's signals to the brain. Many victims suffer from a relapsing remitting form, which causes unpredictable episodes of fatigue, walking difficulty, numbness, pain, and muscle spasms.
The most studied environmental factors in MS are vitamin D levels, cigarette smoking and diet, but other factors, like air pollution, should be studied, the researchers indicated.
The findings are just the latest study to expand the potential health consequences of air pollution. Globally, 4.2 million people die early as a result of breathing polluted air, according to the World Health Organization. Other research has indicated roughly 30,000 Americans die every year due to exposure to particulate matter air pollution.
More research is needed to find out why air pollution could trigger the disease and if there is a specific threshold, the researchers advised.
"*" indicates required fields