Particulate Matter Air Pollution Kills 30,000 Americans Every Year: Study
July 29, 2019
By: Martha Garcia
According to the findings of a new study, nearly 30,000 Americans may die each year due to air pollution, and many of these deaths could be prevented.
Researchers from the U.K. report that particulate matter in air pollution leads to reduced life expectancy in Americans, despite vast improvements in air quality made since the late 1990s. Their findings were published July 23 in the journal PLOS One.
Researchers used vital registration, population, and death data from the U.S. National Center for Health Statistics. They compared this data with a review of particulate matter l2.5 (PM 2.5) levels across the country from 1999 to 2015 using data from the Center for Air, Climate and Energy Solution at Carnegie Mellon University in Pittsburgh. They then estimated the death risk and life expectancy loss from PM 2.5 from reductions made in air pollution since 1999.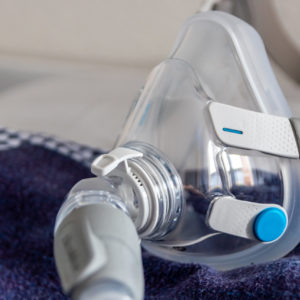 Did You Know?
Millions of Philips CPAP Machines Recalled
Philips DreamStation, CPAP and BiPAP machines sold in recent years may pose a risk of cancer, lung damage and other injuries.
Learn More
PM 2.5 is made up of ultra-fine particles of soot, dirt and dust smaller than 2.5 micrometers, or 30 times smaller than a human hair. These particles come from car exhaust, fossil fuel emissions, and other industrial sources.
The minuscule particles are inhaled easily by humans and lodge into the small blood vessels of the lungs, and can enter the blood stream where they can lead to cardiovascular issues. Even at moderate levels, air pollution can cause lung damage similar to that seen in smokers according to recent research.
Other studies have linked air pollution to negative effects on fetal heart development, heart attacks, stroke, and cognitive and anxiety problems in children.
The findings of the new study indicated air pollution resulted in nearly 18 million deaths in the U.S. from 1999 to 2015 due to cardiorespiratory diseases.
According to the findings, air pollution kills more than 30,000 people every year, despite reductions seen in air pollution levels over the past few decades as a result of emissions regulations. The researchers determined air pollution lowers the national life expectancy by 0.15 years for women and 0.13 years for men.
Life expectancy loss was the greatest in areas around Los Angeles and some southern states like Arkansas, Oklahoma, and Alabama. It was also greater in counties with lower income and higher poverty rates than wealthier counties.
Prior research has echoed similar findings, indicating minority neighborhoods are often more likely to be in the path of harmful air pollution than white neighborhoods.
Reductions in PM 2.5 since 1999 made as a result of increased legislation and air quality regulation have lowered mortality in all but 14 counties across the country. In those counties PM 2.5 increased slightly.
Air pollution is a slow killer. People don't feel the effects right away. Recent moves by the Trump administration to reduce pollution standards could reverse progress made over the past decades and put more people at risk, some researchers warn. Even at levels below national standards, air pollution increases a person's risk of early death.
"According to our estimates, recent reductions in particulate matter pollution in the USA have resulted in public health benefits," the researchers concluded. "Nonetheless, we estimate that current concentrations are associated with mortality impacts and loss of life expectancy, with larger impacts in counties with lower income and higher poverty rate."
"*" indicates required fields