Air Pollution May Negatively Affect Fetal Heart Development: Study
March 22, 2019
By: Martha Garcia
Pregnant women who breathe polluted air have a higher likelihood of giving birth to a child with heart damage, according to the findings of new research.
In a study published last month in the medical journal Cardiovascular Toxicology, researchers from Rutgers University and the Environmental and Occupational Health Sciences Institute warn that air pollution negatively impacts the cardiovascular development of a fetus.
Researchers exposed pregnant mice to nano sized titanium dioxide aerosols. Titanium dioxide nanoparticles are commonly found in air pollution, but are also found in many personal care products, like sunscreen and face powder.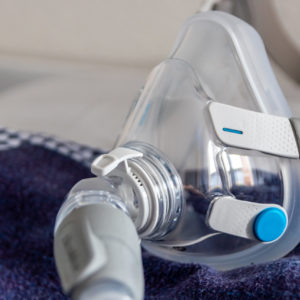 Did You Know?
Millions of Philips CPAP Machines Recalled
Philips DreamStation, CPAP and BiPAP machines sold in recent years may pose a risk of cancer, lung damage and other injuries.
Learn More
The exposure was done at three critical development periods for the fetus, the first, second, and third trimester, comparing exposed rates to rats exposed to only high-efficiency filtered air.
Cardiovascular reactivity was monitored for the maternal thoracic aorta, the uterine artery, the umbilical vein, and the fetal thoracic aorta.
The study indicated rats experienced cardiovascular impairments at each exposure time and at each cardiovascular area monitored. However, the first trimester and late in the third trimester proved to be critical times when pollution affected the cardiovascular system of the mother and fetus the most.
A study published last year had similar findings, indicating that exposure to air pollution before and during pregnancy was linked to an increased risk of miscarriage. It was also linked to an increased risk of heart dysfunction during the child's adulthood.
Researchers involved in this latest study also noted that the effects were the greatest on the fetal vasculature, including the umbilical vein and the fetal aorta. These effects were seen even from a single exposure.
Exposure also significantly affected fetal size. Exposure to air pollution during pregnancy restricts blood flow to the uterus and deprives the fetus of nutrients in the final stage of growth and development.
What a mother breathes greatly affects her circulatory system, what she passes on to the fetus, and the cardiovascular development of the fetus, which is what supplies blood flow to the fetus during pregnancy.
Exposure to air pollution can constrict blood vessels, restrict blood flow to the uterus, and deprive the fetus of oxygen and nutrients. This can cause delayed growth and development in the fetus. More so, it can lead to pregnancy complications.
A study published in 2016 linked air pollution exposure during pregnancy to an increased risk of having a stillbirth. The risk was especially high for air pollution exposures during the third trimester.
Annual global production of titanium dioxide nanoparticles is projected to reach 2.5 million metric tons by 2025. Increasing fine particulate matter productions can greatly affect the health of future generations.
Research also indicates air pollution greatly affects the brain development of young children, when it undergoes the most critical and rapid growth outside of the womb. Other studies link air pollution to increased risk of developmental disabilities, including autism and behavioral problems.
The findings of this new study suggest pregnant women, women trying to get pregnant, and women of child bearing age in general should avoid high pollution areas. Similarly, they should consider staying inside on high smog days to reduce their pollution exposure and begin monitoring indoor air quality.
"*" indicates required fields