Air Pollution Exposure Before Birth Linked to Emotional, Behavioral Problems: Study
March 21, 2016
By: Martha Garcia
New research suggests that prenatal exposure to common air pollutants may have a negative and long-lasting effect on a child's ability to get along with others and control their emotions or impulses. 
In a study published last week in the Journal of Child Psychology and Psychiatry, researchers from concluded that high prenatal levels of polycyclic aromatic carbons (PAHs), a type of pollution that is ubiquitous to the environment, decreased a child's ability to get along well with others, self-regulate their own emotions, and control their own thoughts, impulses and behaviors.
Researchers with Columbia University's Mailman School of Public Health, the Columbia Center for Children's Environmental Health, and the New York State Psychiatric Institute evaluated maternal and childhood levels of PAH with blood samples from 492 mother-child pairs for the group of pollutants. They then tested the child's ability to self-regulate on several levels using a deficient emotional self-regulation (DESR) checklist, which reveals if a child is anxious, depressed, aggressive, or has attention problems.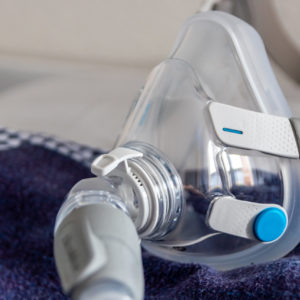 Did You Know?
Millions of Philips CPAP Machines Recalled
Philips DreamStation, CPAP and BiPAP machines sold in recent years may pose a risk of cancer, lung damage and other injuries.
Learn More
Children's DESR levels were tested at ages 3, 5, 7, 9 and 11, with higher scores indicating a reduced capability to self-regulate.
According to the findings, prenatal exposure to air pollutants affected both self-regulatory capacities and social competence with peers during early and middle childhood. Children whose mothers had higher exposure to these pollutants in pregnancy also had significantly worse scores at ages 9 and 11 than children whose mothers had low exposure to polycyclic aromatic carbons during pregnancy.
Additionally, low-exposure children tended to have a typical developmental pattern where self-regulatory function improved with age. High exposure children, on the other hand, did not improve with age.
Researchers indicate that self-regulation is key to developing social competence, but losing the ability to mature in self-regulation may be an "important underlying contributing factor to the genesis of a range of childhood mental health problems."
Study authors suggest that air pollution may damage neural circuits that direct motor, attentional and emotional responses. In prior studies, PAHs were linked to Attention Deficit and Hyperactivity Disorder, symptoms of anxiety, depression, autism, schizophrenia and other neurological disorders, which are all related to problems with self-regulation.
Lacking the ability to self-regulate also points to the potential for children to engage in high-risk adolescent behaviors, researchers say.
This is not the first time researchers have linked polycyclic aromatic carbons to developmental problems.
Another study published last year concluded prenatal exposure to PAH air pollution also had an effect on children later in life. High exposure to these pollutants made a child more likely to have lower IQ scores later in childhood.
PAH pollutants are produced from the emissions from cars, oil, coal burning used to heat homes, power generation, tobacco smoke, and other combustion sources. A study published earlier this year revealed pregnant women exposed to automobile pollution have a increased risk of pre-term labor if exposed during early pregnancy.
Jan

March 21, 2016 at 7:18 pm

What about toxic household cleaners,etc. , plug in fragrance emitters, laundry products. ..to name a few. All in a closed environment!
"*" indicates required fields