Air Pollution Reduces Survival Chances of Lung Cancer Patients: Study
August 09, 2016
By: Martha Garcia
Lung cancer patients who are exposed to air pollution face an even greater risk of an early death, according to the findings of new research. 
In a study published last week in the medical journal Thorax, researchers from the University of Southern California found that patients diagnosed with lung cancer and who are exposed to air pollution have a 38% increased risk of suffering an early death.
Researchers studied more than 350,000 patients with newly diagnosed lung cancer from 1988 to 2009 in California using the California Cancer Registry. Patients were an average of 69 years old at the time they were diagnosed with cancer. More than half of patients were diagnosed at an advanced stage when the tumors had spread.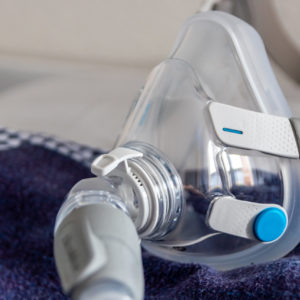 Did You Know?
Millions of Philips CPAP Machines Recalled
Philips DreamStation, CPAP and BiPAP machines sold in recent years may pose a risk of cancer, lung damage and other injuries.
Learn More
The average residential ambient air pollution concentrations were estimated for each patients follow up period. Researchers examined concentrations of ozone, nitrogen dioxide and particulate matter at residential addresses of the patients.
Overall, researchers concluded exposure to air pollution was linked to faster death from lung cancer, reducing overall survival rates.
Patients who lived in communities with higher than average levels of air pollution died sooner than patients who lived in places with cleaner air. Overall, rates of survival decreased compared to patients who lived in areas with less pollution.
The survival rate for patients diagnosed with early stage cancer was 3.6 years. Survival rates were four months for those diagnosed with advanced tumors that had spread beyond the lungs.
Among early stage patients, the risk of death was 30%  greater after exposure to nitrogen dioxide. Patients exposed to large particulate matter had a 26% increased risk of dying early. Patients had a 38% increased risk of early death for those exposed to fine particulate matter.
Air pollution had its greatest effect on survival for those diagnosed with early stage adenocarcinoma, the most common type of lung cancer. It is also the form of lung cancer that often affects non-smokers.
Half of the patients lived at least one mile away from a major interstate highway. Less than 10% lived within one-fifth of a mile of a major highway. Air pollution is known to be much worse closer to major highways.
Air Pollution Concerns
This study adds to research which indicates that long-term exposure to air pollution increases a person's risk of suffering myriad health conditions, including increased risk of heart disease and increased risk of autism in children born to mothers exposed to air pollution during pregnancy.
A study published earlier this year indicated drops in air pollution improved children's symptoms of bronchitis asthma and the respiratory problems linked to ambient air pollution.
Ozone is a form of oxygen that is produced when traffic and industrial pollution react with sunlight. It is more unstable than oxygen. Nitrogen dioxide is a byproduct of fossil fuel combustion and contributes to smog. Particulate matter is a mixture of both liquid droplets and solid particles. It includes dirt, soot, dust and smoke. All three have been found to damage lungs.
Researchers say the findings of the latest study present a new group of patients who are susceptible to negative health effects from air pollution.
More than 1.6 million people die every year from lung cancer. Lung cancer causes 1 in 5 cancer deaths. A report recently published by the International Energy Agency concluded air pollution with kill more than 4.5 million people every year by 2040, unless drastic measures are taken.
Researchers warn that patients with lung cancer should consider reducing exposure to pollution to help increase survival rates.
"*" indicates required fields