New Takata Airbag Recall Search Feature Aims To Keep Vehicle Owners Updated On Repairs
November 30, 2017
By: Russell Maas
Federal highway safety officials have recently revised their website search feature, to help consumers identify whether their vehicle is part of the massive Takata airbag recalls, which have impacted more than 34 million vehicles nationwide. 
The National Highway Traffic Safety Administration (NHTSA) announced advanced Takata inflator recall search features on November 29, which will help affected owners determine when their vehicles can be repaired.
The agency has also divided the recalled vehicles into priority groups, which are designed to get those with the highest risk repaired first.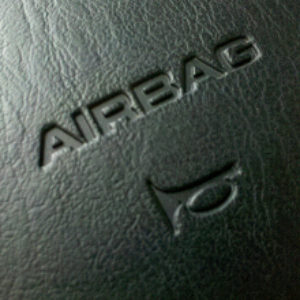 The airbag recalls have impacted vehicles sold by most major manufacturers, and has become the largest automobile safety recall in U.S. history. More than 34 million vehicles manufactured by 19 different automakers may have a defective Takata airbag inflator, which could rupture unexpectedly, sending shrapnel into the cabin at the driver and passengers.
The ammonium nitrate based inflators appear more likely to explode under certain conditions, particularly humid climates. Therefore, regulators are prioritizing recall repairs.
The new comprehensive search features comes before additional recalls are expected to be issued next year. According to the NHTSA, another 30-35 million vehicles will be added to the recall by December 2019, bringing the total number of vehicles impacted to around 70 million.
Due to the significant size of the recall, safety officials from the NHTSA have created priority groups to be repaired first, which are mostly older vehicles in higher humidity regions of the country that may be more likely to rupture than others. The new search feature will help customers determine if they are part of the critical repair group and schedule an appointment at their local dealer to replace the inflators.
Using the NHTSA.gov website, vehicle owners will be able to enter their Vehicle Identification Number (VIN) and determine whether their vehicle is impacted by the Takata air bag recall and if it is included in the high risk groups.
Customers with vehicles that are not considered high risk will be able to determine when they can have their inflators replaced by contacting their local dealer and verifying if parts are available.
Vehicle owners are being asked to remain patient, due to the limited amount of repair parts available.Parts are only available for certain vehicles starting at certain dates.
The NHTSA says it is focused on keeping the roadways safe by informing vehicle owners as quickly as possible about current and future recalls. Part of the new Takata air bag recall search features will allow vehicle owners to sign up at NHTSA.gov/Alerts to be notified by email if their vehicle is affected by a future recall.
The recalled Takata airbag inflators pose a serious risk, with many vehicles remaining on the road due to the slow progress of repairs and the massive number of vehicles affected,  the NHTSA warns. Efforts to repair vehicles with recalled airbag inflators have faced an uphill climb, as additional recalls continue to be issued, adding more and more vehicles to the list.
To date, the NHTSA is aware of at least 11 deaths and 184 injuries resulting from rupturing Takata air bag inflators, with the most recent fatality occurring late last year, involving a 2001 Honda Civic that was categorized as a high risk vehicle to be repaired first when remedy parts became available.
"*" indicates required fields