Airbag Settlements May Have Helped Keep Risk Information Hidden
November 18, 2014
By: Irvin Jackson
The prominent consumer activist and frequent presidential candidate Ralph Nader suggests that a number of confidential settlement agreements reached over injuries associated with recalled airbags manufactured by Takata Corp. may have prevented the public and federal investigators from obtaining important details about the risk of exploding airbags.
In recent months, over 8 million vehicles have been recalled due to defective Takata airbags, which pose a risk of over-inflating and rupturing, sending shrapnel and other debris flying into the passenger compartments.
At least 5 deaths and more than 140 injuries have been linked to the exploding airbags. However, prior to recent media and regulatory attention to the issue, a number of product liability lawsuits were pursued against Takata, Honda and other auto-makers involving claims where passengers were allegedly injured due to problems with the airbags.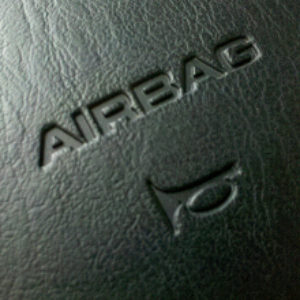 In a recent interview with Bloomberg News, Nadar indicated that confidential settlements reached over Takata airbags has likely kept vital information about the widespread problems out of the hands of investigators at the National Highway Traffic Safety Administration (NHTSA), as well as away from the media and thus the public, who are actually driving the cars equipped with potentially lethal airbags.
As part of the litigation process, the parties involved in a lawsuit are able to obtain access to certain internal records and other documents relevant to the incident at issue through the discovery process. Everything from company e-mails to engineering specs and marketing strategies become available, many including proprietary information. However, the information obtained during discovery is often subject to a protective order, which prevents disclosure of the information unless the documents are admitted into evidence during a trial.
When confidential settlements are reached at the conclusion of litigation process, documents obtained during the discovery process are often sealed by court order.
At least five Takata airbag lawsuits have reportedly settled before trial in recent years, according to Bloomberg News, which may have allowed the manufacturer to keep potentially damaging internal documents and information about the defective airbags from becoming public.
Takata Airbag Problems
Takata Corp. is now under investigation by the NHTSA and faces a potential criminal probe over problems with the airbags, as information has recently come to light that suggest the Japanese auto parts supplier knew about the risk of exploding airbags years earlier than it has admitted.
Earlier this month, the New York Times reported that two former Takata employees indicate the company conducted secret tests on the airbags as early as 2004, following reports of incidents similar to those that have recently resulted in recalls for millions of vehicles sold by at least 10 different auto makers.
While initial recalls have dealt primarily with vehicles sold with Takata airbags between 2000 and 2007, subsequent actions suggest that manufacturing problems may have continued as late as June 2014, when an improved quality control system was put in place for handling components and sensing components on the production line.
Following recent investigations by the NHTSA, federal safety officials now believe the risk of airbag overinflation problems may be greatest in areas of high humidity.
As a result, campaigns were launched last month to raise awareness about the risks of failing to replace the defective airbags, especially for those living in Alabama, Florida, Georgia, Hawaii, Louisiana, Mississippi, South Carolina, Texas, Puerto Rico, the US Virgin Islands, Saipan, Guam and American Samoa.
If information obtained during the litigation process in prior airbag lawsuits had been available to federal safety regulators and the media earlier, it may have allowed many individuals throughout the U.S. to discover the potential problems with their vehicles before the airbags exploded, causing serious and potentially life-threatening injury.
Takata officials are scheduled to go before a Senate panel on Thursday to answer questions about the airbag defects, where they will likely be required to answer questions under oath in a public forum.
As a growing number of individuals and families learn that serious or fatal injuries suffered in recent years may have been caused by exploding Takata airbags, a growing number of new product liability lawsuits are now being pursued against the auto parts supplier.
"*" indicates required fields