Airplane Accident Lawsuits
May 01, 2009
By: AboutLawsuits
Though relatively rare, a plane crash can have devastating consequences. In many cases, airplane accidents have been found to be preventable with proper pilot training or response, proper maintenance of planes or the airfield, or proper preflight planning. Airplane crashes may also be caused by a defective design element for the plane, which may have been reasonably foreseeable.
Individuals injured in airplane accidents and family members of those killed may be entitled to compensation through a plane crash lawsuit.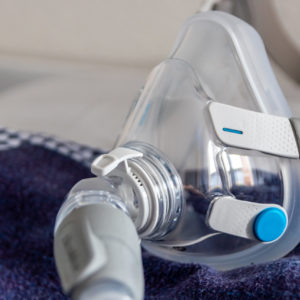 Did You Know?
Millions of Philips CPAP Machines Recalled
Philips DreamStation, CPAP and BiPAP machines sold in recent years may pose a risk of cancer, lung damage and other injuries.
Learn More
Some experts estimate that between 45-50% of all fatal airplane accidents are due to pilot error. It is very rare that weather or unavoidable events are the sole contributor to an airplane crash.
Human error, either in operation, design or maintenance, can be a factor in crashes involving both large airliners and small commuter planes.
Injuries from plane accidents are not limited to flight crew and passengers, as individuals on the ground could also be injured or killed when a plane falls out of the sky.
Recent high airplane accidents involving major airlines include:
February 12, 2009 in Buffalo, New York: Continental Airlines flight 3407 crashed a short distance from Buffalo-Niagara airport, resulting in the first fatal airplane accident involving a major airline in two years. The Buffalo plane crash claimed the lives of all 50 people onboard and one man on the ground.

The plane was operated by a regional airline, which came under scrutiny after federal investigators discovered that the pilot had failed five FAA tests designed to ensure he was competent in the case of emergency.

A number of Continental plane crash lawsuits have been filed by family members of those killed.
January 15 2009 in New York City: Perhaps the most notable of recent plane accidents was the successful landing of US Airways Flight 1549 on the Hudson River after the airplane's engines were damaged by a flock of birds. Captain Chesley B. "Sully" Sullenberger successfully landed the craft in the river near boat terminals and crew evacuated all 155 passengers without loss of life.

A federal investigation later determined that a flock of birds in the flight path was the sole cause of the accident, after ruling that previous engine problems with the plane had been properly repaired by maintenance crews and were not a factor in the crash.
December 20, 2008 in Denver, Colorado: Several passengers were injured when a Continental Airlines flight from Colorado to Houston crashed during takeoff. The plane veered into a ravine and caught fire. Although 37 passengers reported injuries, there were no fatailities.

A lawsuit over the runway accident was filed by several passengers after the crash.
"*" indicates required fields