Alere Blood Thinner Monitoring System Recall Issued Over Concerns of Inaccurate Results
July 14, 2016
By: Irvin Jackson
A device used to monitor the levels of anticoagulant in a patients' blood has been recalled, due to the risk that it may provide inaccurate results, posing serious and potentially fatal health risks for users. 
The Alere INRatio and INRatio2 PT/INR monitoring systems recall was announced by the FDA on July 12, following several reports that suggest the devices may deliver inaccurate coagulation results to users. The recall comes after the FDA ordered manufacturers to fix inaccuracies with the blood thinner monitor in 2014, following reports of incorrect results by consumers and health care professionals.
The devices are designed to measure the blood's ability to clot and the amount of time it takes to do so, allowing medical professionals to quickly and effectively alter patient's anticoagulant medications.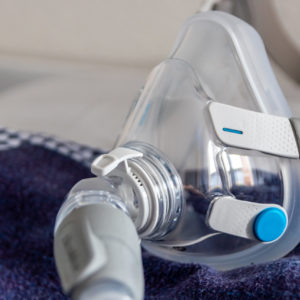 Did You Know?
Millions of Philips CPAP Machines Recalled
Philips DreamStation, CPAP and BiPAP machines sold in recent years may pose a risk of cancer, lung damage and other injuries.
Learn More
Included in the recall are the INRatio and INRatio2 PT/INR Monitoring Systems manufactured by Alere Inc. of Waltham, Massachusetts, which were sold to healthcare professionals and patients requiring blood coagulation monitoring across the U.S.
In the event one of the recalled INRatio devices provides an incorrect reading to the user or supervising physician, a patient could be provided incorrect anti-coagulation medication. The repercussions of this incorrect dosing could result in the patient suffering from blood clots, strokes and serious bleeding events that could cause severe and sometime fatal consequences.
The devices were initially investigated by the FDA in December 2014, after receiving similar complaints of incorrect readings. Rather than issuing a recall, the company was permitted to issue a voluntary correction to update and correct the software.
According to Alere's press release (PDF), although the company is confident in the software enhancements it developed and submitted to the FDA for correction, the governing agency has still recommended the devices be removed from the market out of an abundance of caution.
Patients using the recalled Alere INRatio and INRatio2 devices should consult with their healthcare provider for evaluations to allow Alere to ensure an orderly transition for patients requiring anti-coagulation monitoring. Patients should not make any changes to their current monitoring practices prior to consulting with their healthcare provider.
Xarelto Bleeding Problems
Problems with the Alere have been highlighted amid concerns about bleeding problems with Xarelto, a new generation anticoagulant that has been linked to severe problems since it hit the market a few years ago.
The Alere INRatio blood thinner monitoring system was used during the Xarelto clinical trials, to measure levels of warfarin, an older blood thinner Xarelto was made to compete against, in patients' blood. However, the accuracy of the Xarelto clinical trials, known as ROCKET-AF came into question after Alere received nearly 19,000 reports of malfunctions, 14 of which resulted in serious injuries.
The recall could affect the ROCKET-AF results, because falsely low readings may have resulted in warfarin patients being given too high a dose, increasing their risk of bleeding. If the device caused excessive bleeding among warfarin patients, it could have given the false impression that Xarelto had a lower rate of bleeding problems.
The clinical trials, led by Dr. Robert Califf, who is now the FDA commissioner, have come under intense criticism for a variety of reasons since Xarelto was approved, as the drug has been linked to a surprising number of adverse event reports involving severe and uncontrollable bleeding problems. Due to a lack of a reversal agent for Xarelto, doctors have often been unable to stop bleeding problems that occur among users of the drug, increasing the risk of severe injury or death.
Xarelto Lawsuits Over Bleeding Problems
Xarelto (rivaroxaban) is part of a new class of blood thinners introduced in recent years as a replacement for warfarin, which had been the go-to anticoagulation treatment for decades. Since it was approved in 2011, this new-generation treatment has been commonly prescribed instead of warfarin for reduction of the risk of blood clots and strokes among patients with atrial fibrillation, or following hip or knee replacement surgery.
Amid allegations that the drug makers failed to adequately warn about the risk of bleeding, more than 5,000 Xarelto lawsuits are currently pending in courts throughout the U.S., alleging that plaintiffs suffered severe and often fatal injuries due to uncontrollable bleeding while on the medication.
While users of warfarin can be given a dose of vitamin K to reduce the blood thinning effects of the medication, there were no similar reversal agents available for Xarelto at the time it was introduced, placing doctors in a position where they were unable to control many bleeding problems.
Lawsuits also allege that the drug makers provided false and misleading information about the importance of blood monitoring on Xarelto, marketing the drug as easier to use and indicating that it does not require close testing like warfarin. However, independent studies published after the medication was introduced have suggested that Xarelto monitoring may help identify patients at greater risk of bleeds.
As part of the coordinated proceedings in the federal Xarelto litigation, a small group of "bellwether" cases are being prepared for early trial dates, which are expected to begin early next year to help gauge how juries may respond to certain evidence that has been obtained during the discovery process.
While the outcome of these early bellwether trials will not be binding in other cases, they may facilitate Xarelto settlement negotiations that will avoid the need for thousands of individual cases to go to trial nationwide.
"*" indicates required fields