Savaysa, New Factor Xa Blood Thinner, To Hit Market With Black Box Warning
February 09, 2015
By: Irvin Jackson
The latest in a new generation of novel anticoaguants will be introduced this month by Daiichi Sankyo, with the brand name Savaysa. However, the drug may have difficulty competing with previously introduced members of this new class, such as Xarelto, Pradaxa and Eliquis, because it will contain a "black box" warning that patients with normal kidney functioning may filter the drug out too quickly, resulting in an increased risk of stroke. 
Last month the FDA approved U.S. use of Daiichi Sankyo's oral tablet blood thinner Savaysa, which has been on the market for several years overseas under the brand name Lixiana. However, the agency is requiring a black box warning on Savaysa, which is the strongest label warning possible, indicating that the drug should not be used on patients with high functioning kidneys.
The new blood thinner joins a crop of similar drugs, known as Factor Xa inhibitors, which seek to replace warfarin as the go-to drug for preventing strokes in patients with atrial fibrillation. The drugs, which include Xarelto, Pradaxa and Eliquis, are also being broadly used for other blood thinner applications, and have become a very lucrative class of medications.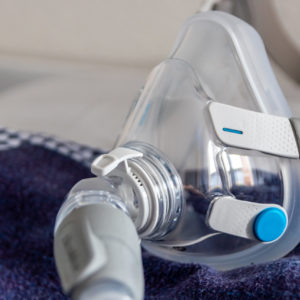 Did You Know?
Millions of Philips CPAP Machines Recalled
Philips DreamStation, CPAP and BiPAP machines sold in recent years may pose a risk of cancer, lung damage and other injuries.
Learn More
The FDA approved Savaysa for the treatment of patients with deep vein thrombosis, pulmonary embolism and other blood clot-related problems as well. However, the FDA's warning could significantly restrict the use of Savaysa, warning that it is inappropriate for some patient groups.
"Savaysa has a Boxed Warning that provides important dosing and safety information for health care professionals about specific patient groups, including a warning that Savaysa is less effective in atrial fibrillation patients with a creatinine clearance greater than 95 milliliters per minute," the FDA warned when it approved the drug. "Patients with creatinine clearance greater than 95 milliliters per minute have an increased risk of stroke compared to similar patients given warfarin. Savaysa should not be used in nonvalvular atrial fibrillation patients with a higher creatinine clearance. Another anticoagulant should be used instead."
Creatinine clearance levels indicate how well the kidneys are performing at filtering drugs out of the blood. It can affect both a drug's potency and how long it stays in the body. Health experts have warned that the other blood thinners, like Xarelto and Pradaxa, may be dangerous when kidney functioning is low, resulting in a build-up in the body and an increased risk of bleeding events.
Factor Xa Bleeding Concerns Concerns
The anticoagulant warfarin, which is sold under the brand name Coumadin, has been the go-to blood thinner for prevention of stroke among individuals with atrial fibrillation for decades.
In recent years, factor xa inhibitors like Pradaxa, Xarelto and Eliquis have been introduced by drug makers attempting to capture the lucrative anticoagulant market. However, serious concerns have emerged about the risk of uncontrollable bleeding with the drugs, since the currently available medications have no approved reversal agents. It is unclear whether the bleeding risk also applies to Savaysa, given its lower efficacy in patients with normal kidney functions.
While all anticoagulants carry a risk of bleeds, doctors are able to quickly reverse the blood thinning effects of warfarin with a dose of vitamin K-based prothormbin complex concentrates (PCCs) and fresh frozen plasma (FFP), which acts as an antidote to reverse the medication if bleeding problems develop. However, no such reversal agent is available for Sayasa and other members of this new class, leading to a number of reports involving serious injury or death associated with uncontrollable bleeding with those already on U.S. markets.
In a press release announcing the drug's approval, Daiichi Sankyo claims that Savaysa was associated with a 19% reduction in the risk of major bleeding events when compared to warfarin.
Pradaxa was the first member of this new generation of drugs to be approved by the FDA in late 2010. However, shortly after it was introduced by the drug maker Boehringer Ingelheim, it quickly earned the dubious distinction as one of the most commonly cited medications in adverse event reports submitted to the FDA, often involving problems with uncontrollable hemorrhages and death.
Boehringer Ingelheim subsequently faced more than 9,000 Pradaxa lawsuits filed on behalf of individuals who alleged that the drug makers failed to adequately warn about the lack of a reversal agent. Last year, the drug maker agreed to pay $650 million in Pradaxa settlements to resolve the litigation, averaging about $150,000 per case.
Amid concerns about the safety of Pradaxa, the second member of this class, Xarelto, increased in popularity. However, reports of bleeding complications with Xarelto have also begun to emerge, leading to a number of similar Xarelto lawsuits being filed against Bayer Healthcare and Johnson & Johnson's Janssen subsidiary.
Many of the complaints allege that the drug makers should issue a Xarelto recall until a reversal agent can be developed, arguing that the bleeding risks outweigh any benefits provided over warfarin, which has been the go-to anticoagulation treatment for decades.
All of the manufacturers of factor xa inhibitors are currently working to identify and obtain approval for an effective reversal agent, which may help increase popularity of their medication and reduce the risk of bleeding injuries and deaths.
"*" indicates required fields