Side Effects of Blood Thinners, Diabetes Drugs Are Leading Causes of ER Visits Due to Medications: Study
October 15, 2021
By: Russell Maas
New research suggests many common prescription and over-the-counter medications used to treat patients for diabetes and heart conditions are resulting in the most hospitalization due to adverse or unintentional drug side effects, which may cause serious and potentially life threatening harm.
In a new study published in The Journal of the American Medical Association (JAMA) on October 5, researchers identified several classes of medications associated with the highest rate of emergency room visits, urging the medical community to closely monitor patients among the high-risk treatment groups.
The study was led by U.S. Centers for Disease Control and Prevention (CDC) researchers, who reviewed nearly 97,000 cases of adverse events involving both prescription and over-the-counter medications reported through the National Electronic Injury Surveillance System–Cooperative Adverse Drug Event Surveillance Project from 2017 through 2019.
According to the findings, blood thinners like warfarin (Coumadin), Xarelto and other anti-coagulants, which are commonly prescribed to patients to reduce the risk of heart attack and stroke, are the leading cause of emergency room visits across all patient age ranges, accounting for 38.6% of all hospitalizations.
The rate of hospitalization involving blood thinner side effects significantly increased for individuals 65 years of age and older.
Across all age groups, adverse effects of insulin were the second leading cause of emergency department visits, accounting for 7,107 incidents, followed by psychiatric drugs, antibiotics and the over-the-counter pain relievers ibuprofen, sold under brand names like Motrin, and acetaminophen, the active ingredient in Tylenol.
Researchers noted the age of the patient, type of use, and whether therapeutic and non-therapeutic abuse played a significant role in the amount of emergency department visits.
The majority of emergency department visits involving blood thinners, insulin and antibiotics were classified as unintended consequences of therapeutic use, while nearly 89% of emergency room visits for drugs such as analgesics, sedatives and antidepressants were classified as non-therapeutic cases of abuse.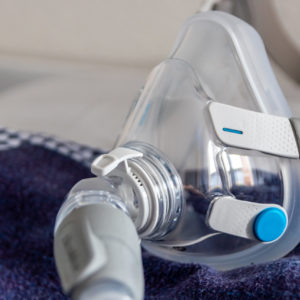 Did You Know?
Millions of Philips CPAP Machines Recalled
Philips DreamStation, CPAP and BiPAP machines sold in recent years may pose a risk of cancer, lung damage and other injuries.
Learn More
Importance of Monitoring for Bleeding Problems With Blood Thinners
To address the hospitalizations caused by drug side effects, researchers recommend the medical community closely monitor patients categorized in these high risks groups, especially for those being prescribed blood thinners such as Pradaxa, Eliquis and Xarelto, which have been linked to patients suffering severe bleeding events, hemorrhages, gastrointestinal bleeding, strokes and death.
Xarelto, Pradaxa and Eliquis are all part of a new class of anticoagulants used to reduce the risk of blood clots and strokes, particularly among patients with atrial fibrillation.
While all anticoagulants carry a risk of bleeding, the blood thinning effects of warfarin can be reversed with a combination of vitamin K and plasma. When first approved, the new class of drugs had no such reversal agent, making it difficult for doctors to stop bleeding events before serious injury or death occur.
As a result of thousands of patient's injuries and deaths linked to Xarelto, Pradaxa and Eliquis, lawsuits have been filed alleging the manufactures withheld important safety information about the bleeding risk and the lack of an effective reversal agent. In addition, claims indicate that risk of injury outweighs any potential benefit provided by the drugs, making the drug unreasonably dangerous and defective as it was originally formulated.
Boehringer Ingelheim reached a Pradaxa settlement agreement with most plaintiffs in 2014. A global Xarelto settlement was reached in March 2019, resolving nearly all claims.
"*" indicates required fields