Allergan Withheld Breast Implant Lymphoma Risk Information From Public, FDA, Lawsuit Claims
July 20, 2020
By: Irvin Jackson
According to allegations raised in a recently filed product liability lawsuit, Allergan Inc. knew its Biocell textured implants were linked to breast implant-associated anaplastic large cell lymphoma (BIA-ALCL), yet withheld information from the public and hid evidence as part of an effort to retain profits.
Lori R. Seuzeneau filed the complaint (PDF) in the U.S. District Court for the Eastern District of Louisiana on July 17, indicating that her surgeons would not have used the defective breast implants if information had been disclosed by the manufacturer.
According to the lawsuit, Seuzeneau underwent breast augmentation surgery in March 2006, where the microtextured breast implants were placed in her body. However, now she suffers pain in the area of both breasts, and leakage; both symptoms of BIA-ALCL, which she directly attributes to the defective and unreasonably dangerous design used by the manufacturer.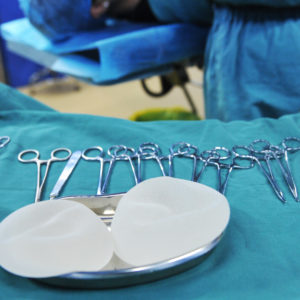 Over the past year, dozens of similar breast implant lymphoma lawsuits have been filed against Allergan, after federal regulators concluded that the company's Biocell line of textured implants were linked to nearly all cases of ALCL reported among women after receiving breast implants.
In July 2019, the manufacturer was forced to issue a worldwide breast implant recall, impacting the entire Biocell line of implants
However, Seuzeneau still has the implants in her body, since she cannot afford to have them removed and indicates Allergan refuses to cover the costs associated with removing the recalled breast implants.
Allergan allegedly knew about the breast implant lymphoma risk associated with the breast implant design for years, due to its own studies and data collection, according to the complaint
"Allergan has known about the connection between its textured implants and the increased risk of developing BIA-ALCL since at least 2011," the lawsuit notes. "However, Allergan did not disclose the connection between the BIOCELL textured implants and BIA-ALCL to the FDA or the public. Allergan did not accurately report adverse events each time an injury or malfunction occurred concerning the BIOCELL textured implants."
Seuzeneau's case will be consolidated with other similar lawsuits filed throughout the federal court system, which are centralized for pretrial proceedings before U.S. District Judge Brian R. Martinotti in the District of New Jersey, as part of a federal MDL, or multidistrict litigation.
Given common questions of fact and law raised throughout the litigation, it is expected that Judge Martinotti will select a small group of representative claims for early trial dates to help the parties gauge how juries may respond to certain evidence and testimony that is likely to be repeated throughout the litigation. However, as more women discover that they have BIA-ALCL or decide to have the breast implants removed, the size and scope of the litigation is expected to continue to expand over the coming months.
Dawn

July 24, 2020 at 9:31 pm

I would love to sue the pants off of Allergan! Right breast implant due to breast reconstruction, breast cancer stage 3C in 12/2014. Very sick in 2016-2017. Ended with emergency explant in March 2017 do to capsular contracture with infection over 2 years post op!
"*" indicates required fields