Allergan Biocell Textured Breast Implant Lawsuits Consolidated In Federal Multidistrict Litigation (MDL)
December 19, 2019
By: Irvin Jackson
Given common questions of fact and law raised in a growing number of Allergan Biocell breast implant lawsuits filed in U.S. District Courts nationwide, a panel of federal judges has decided to consolidate and centralize the claims before one judge in New Jersey, for coordinated discovery and pretrial proceedings.
Dozens of women are pursuing product liability and class action lawsuits over the Allergan Biocell textured breast implants, which were removed fro the market earlier this year, due to a risk that the design may cause women to develop a rare type of cancer in the surrounding tissue, which is now known as breast implant-associated anaplastic large cell lymphoma (BIA-ALCL).
In addition to individual claims for women who developed ALCL from Allergan Biocell breast implants, often resulting in the need for removal of the devices, the litigation also includes complaints that seek class action status to pursue damages for all women who received the recalled implants, indicating that they will now require medical monitoring for the rest of their lives due to the increased risk of cancer.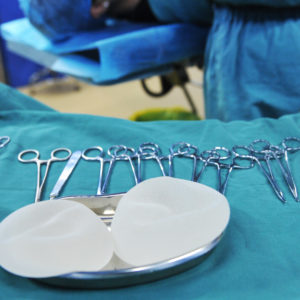 Last month, several plaintiffs filed a motion with the U.S. Judicial Panel on Multidistrict Litigation (JPML), calling for the consolidation of all Allergan Biocell textured breast implant cases in the U.S. District Court for the Middle District of Tennessee, as part of an MDL, or multidistrict litigation.
On December 5, the panel heard oral arguments on whether the cases should be consolidated into an MDL. In a transfer order (PDF) issued this week, the panel determined that the litigation will be centralized in the U.S. District Court for the District of New Jersey, before Judge Brian R. Martinotti.
"On the basis of the papers filed and the hearing session held, we find that these actions involve common questions of fact, and that centralization will serve the convenience of the parties and witnesses and promote the just and efficient conduct of this litigation. All actions arise out of Allergan's announcement on July 24, 2019, of a voluntary worldwide recall of its BIOCELL textured breast implants and tissue expanders," the panel wrote. "Centralization will eliminate duplicative discovery; prevent inconsistent pretrial rulings, especially with respect to class certification and Daubert motions; and conserve the resources of the parties, their counsel and the judiciary."
Allergan Breast Implant Recalls
The litigation has emerged after an Allergan Biocell breast implant recall was issued in July, in response to an FDA determination that nearly all cases of BIA-ALCL have been linked to this one type of device.
Over the past few years, there have been concerns about the link between textured breast implants and cancer that may develop in the tissue surrounding certain types of implants.
According to data released by the FDA over the summer, at least 573 known cases of breast implant ALCL have been diagnosed worldwide, including at least 33 deaths. Of those, 481 have been linked to breast implants sold by Allergan, which have been involved in at least 12 of the 13 deaths where the manufacturer of the breast implant was known.
Since the recall, there has been a sharp rise in the number of lawsuits filed against Allergan over the breast implants, each raising similar allegations that the textured design was unreasonably dangerous and defective.
The decision to consolidate the cases means all pretrial proceedings will be handled by one judge, but the cases will remain individual lawsuits. If a breast implant settlement agreement is not reached while the cases are pending before Judge Martinotti, each claim may later be transferred back to its originating District Court for trial.
Mary

January 29, 2021 at 8:15 pm

If you pay the $7000 to remove them, you could also unknowingly be waiving your right to file a lawsuit.

Christine

December 28, 2019 at 6:16 am

I have the recalled Biocell Textured Implants. Left is ruptured. 3-D mammogram didn't not show rupture. MRI did. $7k to remove and Allergan refuses any financial help.

Helen

December 20, 2019 at 10:38 pm

I have these implants in situ . I was not notified of any risk or the recall . I found out by accident due to personal respect as my health has been failing . I'm having to pay 7k to have explant surgery ASAP . I've been through hell since having these implants and warn anyone against putting these toxic bags into their body . I too am looking for compensation for personal injury .
"*" indicates required fields