Allergan Breast Implant Lawsuit Filed Over Malignant Lymphoma Diagnosis
August 26, 2020
By: Irvin Jackson
A Michigan woman has filed a product liability lawsuit filed over Allergan textured breast implants, indicating that an unreasonably dangerous design caused her to develop a rare form of malignant lymphoma in the surrounding tissue.
The complaint (PDF) was filed by Susan Mrowiec in California Superior Court for Orange County on August 10, indicating that she developed the cancer after McGhan 468 breast implants were placed in her body in 2002.
The lawsuit joins a growing number of similar claims brought by women nationwide since the entire line of Allergan breast implants with "Biocell" microtextured surfaces were recalled due to a risk of causing women to develop breast implant-associated anaplastic large cell lymphoma (BIA-ALCL).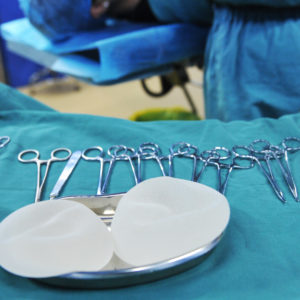 More than ten years after she received the breast implants, Mrowie indicates she began experiencing severe swelling of her breast, which then extended to her neck and shoulder.
In August 2015, she had the implants removed and replaced with Allergan smooth style 68 implants. When the old implants were removed the surgeon discovered the left implant had been ruptured and fluid from around the implant was collected and analyzed.
According to the findings, Mrowiec was diagnosed with malignant lymphoma, or ALCL. In November 2016 she had the new implants removed as well, on the advice of cancer doctors who said it was the best way to help combat ALCL.
Allergan was forced to issue a worldwide breast implant recall last year for products featuring Biocell surface, which was a successor to the McGhan breast implant design. The action was taken after the FDA determined last year that the products were linked to nearly all reported cases of BIA-ALCL, which is a form of non-Hodgkins lymphoma.
Since then, doctors have determined that removing the implants is the best means of treating BIA-ALCL in most cases. Mrowiec's lawsuit indicates Allergan knew or should have known about the risks, and the proper way to address such risks, for years before the FDA forced the Biocell implant recall.
"Susan Mrowiec did not receive any update or warning from Allergan any time before or after her surgeries in 2002 or 2015 about the clearly established link between Allergan's Biocell Textured Breast Implants and BIA-ALCL," the lawsuit notes. "Following the worldwide recall and revelations about the dangers of Allergan's products, Susan Mrowiec fully understood that her diagnosis of ALCL was directly attributable to her McGhan textured breast implants. Before the recall, Plaintiff had no idea that the breast implants themselves could have caused her cancer as no doctor ever told her of the established link. Plaintiff's ALCL was never referred to as BIA-ALCL, just a rare, malignant lymphoma."
According to a recent FDA update about the risk of breast implant malignant lymphoma issued last, at least 733 ALCL have been identified worldwide among women who received breast implants, with at least 620 of the cases linked specifically to Allergan implants.
Given similar allegations raised in breast implant lymphoma lawsuits filed throughout the federal court system, cases brought in U.S. District Courts nationwide are all centralized before one judge in the District of New Jersey, for coordinated discovery and pretrial proceedings as part of a federal multidistrict litigation (MDL). However, if settlements or another resolution for the litigation is not reached, each individual claim may later be remanded back to separate federal courts nationwide for separate trial dates.
"*" indicates required fields