FDA Reports 733 Breast Implant-Associated Anaplastic Large Cell Lymphoma (BIA-ALCL) Cases Identified
August 21, 2020
By: Irvin Jackson
Federal regulators report they have uncovered many more cases of breast implant-associated anaplastic large cell lymphoma (BIA-ALCL), including several more deaths, and almost all still appear to be connected specifically to the textured design of certain Allergan breast implants.
In a statement released on August 20, the FDA provided an update on the total number of BIA-ALCL cases discovered worldwide.
The agency also provided an update on the status of it's investigation into other health problems linked to breast implants, which have become commonly known as "breast implant illness". The update also defined new diagnostic methods for assessing BIA-ALCL and other breast implant issues.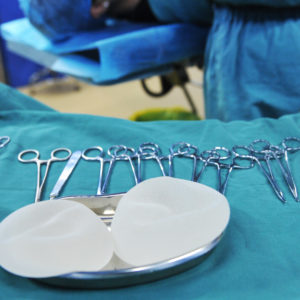 In July 2019, Allergan was forced to issue a worldwide breast implant recall for its entire line of "Biocell" textured breast implants. The recall came after the FDA released data in 2019 indicating it had found 573 known cases of BIA-ALCL diagnosed worldwide, including at least 33 deaths.
With this new update, the FDA indicates it has identified an additional 160 new cases since July 7, 2019, as well as three new deaths. That brings the total cases to 733 BIA-ALCL diagnoses worldwide, and a total of 36 patient deaths globally.
Of those cases, according to the update, 620 were linked to Allergan implants, and in 47 cases the manufacturer was unknown. Of the 36 deaths, the FDA only knows the manufacturer of the implants for 16 of those cases, and 15 of those involved Allergan implants as well.
Since the recall, there has been a sharp rise in the number of lawsuits filed against Allergan over the breast implants, each raising similar allegations that the textured design was unreasonably dangerous and defective.
Breast Implant Illness
The new data also updates the FDA's current information and investigation into a collection of adverse events linked to breast implants that do not involve BIA-ALCL. breast implant illnesses.
Many doctors now recognize certain symptoms among women with silicone implants as "breast implant illness," commonly involving chronic side effects like fatigue, cognitive problems, muscle and joint pain, hair loss, infections, gastrointestinal problems, rashes and thyroid issues.
In many cases, the breast implant illness problems have led women to have the implants removed, and concerns about the risk have become a factor many are questioning whether to undergo breast enhancement or reconstruction surgery. However, the illnesses have not yet been scientifically verified, and the FDA has required breast implant manufacturers to investigate the potential side effects, particularly with silicone breast implants for several years.
According to the new update, the FDA received 2,497 reports consistent with symptoms of Breast Implant Illness from November 2018 to October 2019. Before that, from January 2008 to October 2018, there had been only 1,080 such reports.
The FDA identified the top 10 most common symptoms linked to BIA-ALCL, including:
Fatigue
Brain fog
Joint pain
Anxiety
Hair loss
Depression
Rash
Autoimmune diseases
Inflammation
Weight problems
"While the FDA doesn't have definitive evidence demonstrating breast implants cause these symptoms, the current evidence supports that some patients experience systemic symptoms that may resolve when their breast implants are removed," the press release states. "The FDA is committed to communicating information the agency receives about systemic symptoms reported by patients with breast implants."
The agency also released a video guide for information patients should know about breast implants.
It is also calling on health care professionals and breast implant recipients to report any adverse events related to breast implants to the FDA's MedWatch Adverse Event Reporting Program.
Suzy

September 15, 2020 at 7:55 pm

The recalled Allergen textured Implants destroyed my health ! I've spent the last 6 years seeing every specialist from Endocrinologist, Neurologist,Rheumatologist ,,Dermatologist , Otolaryngologists , Gastroenterologist , Neurosurgeon, oral surgeons the list goes on !! It's a bloody sin that Allergan refuses to take accountability when they knew the cancer risks for years , but greed prevailed ove[Show More]The recalled Allergen textured Implants destroyed my health ! I've spent the last 6 years seeing every specialist from Endocrinologist, Neurologist,Rheumatologist ,,Dermatologist , Otolaryngologists , Gastroenterologist , Neurosurgeon, oral surgeons the list goes on !! It's a bloody sin that Allergan refuses to take accountability when they knew the cancer risks for years , but greed prevailed over moral ethics.. I have to pay $12,000 out of pocket to have toxic cancer sacs of out my body .. What's wrong with this picture ?? If men were getting sick and dying from penile implants I guarantee checks would be cut in a hot second and removal surgery would be paid for !

Kathy

August 22, 2020 at 1:38 pm

I have been suffering with at least 8 of the symptoms that are listed!!!!! Silicon implants were removed after rupture. I have not been able to work due to the debilitating issues I have due to BII.

Vickie

August 22, 2020 at 9:24 am

had mentor for 13 years. Got very sick. Couldn't afford to renove them
"*" indicates required fields