Allergan Breast Implant Settlement Over Natrelle Style 410 FX Rupture
January 29, 2021
By: Irvin Jackson
According to recent court records, a Louisiana woman has reached a breast implant settlement with Allergan over allegedly defective Natrelle Style 410 FX implants which ruptured and had to be removed.
The complaint (PDF) was brought by Sheridan Allo in September 2019, alleging she received two of the Allergan breast implants in 2016, after undergoing a bilateral mastectomy. However, about three years later she had the implants removed due to pain and because her right implant was partially collapsed.
According to Allo's doctor, there was a "15.5 cm curvilinear open defect with spillage of a tan-yellow sticky gelatinous material," due to the breast implant rupturing.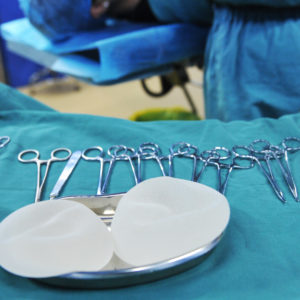 Allergan previously attempted to have the case dismissed, maintaining the product liability claims were pre-empted by federal law. However, after Allo argued the implant failed to meet federal requirements due to its shell thickness, U.S. District Judge Martin L.C. Feldman in the Eastern District of Louisiana cleared the lawsuit to proceed.
In an order (PDF) issued on January 21, the Court indicated the parties have "firmly agreed upon a compromise," resulting in a dismissal of the claim with the right to reopen or seek summary judgment to enforce the compromise if the breast implant settlement is not consummated within a reasonable time.
Breast Implant Lymphoma Lawsuits
The agreement comes as Allergan faces a growing number of breast implant lawsuits over recalls, which impacted its entire line of "Biocell" macrotextured products, which has been linked to reports of a rare lymphoma that develops in the tissue surrounding the implant, known as breast-implant associated Anaplastic Large Cell Lymphoma (ALCL).
The FDA forced the breast implant recalls in 2019, after confirming that nearly all reported cases of the BIA-ALCL were identified among women who received the Biocell textured surface design, which may be the cause of chronic inflammation in the surrounding tissue.
Those lawsuits allege Allergan knew about problems associated with the textured design for years, yet failed to warn women, the medical community or federal regulators, continuing to promote the textured design as safe and effective.
There are currently at least 300 class action and product liability lawsuits filed throughout the federal court system, which have been consolidated for pretrial proceedings in New Jersey. However, as breast implant cancer lawyers continue to review and file claims in the coming weeks and months, the size and scope of the litigation is expected to continue to grow.
Jennifer

January 2, 2023 at 2:35 pm

I had to have a remove and replaced because one of them ruptured on me they said it was supposed to be covered under warranty but tried to charge me $6000 .. more then what I origanally paid for them

Jennifer

January 2, 2023 at 2:11 pm

My implants ruptured they said it was supposed to be covered under warranty to remove and replace I did that and they charged me $6000 for it don't understand if it's covered under warranty why is it more expensive then when I originally had them done.

Cindy

February 2, 2021 at 4:13 am

I had these implants, I constantly had pain and an itch that I could not get rid of. My Plastic Surgeon replaced the implants. I never developed another cancer. So do I have a case... I had to go thru another surgery, drain tubes, stitches, down time. I understand about not getting the Cancer but shouldn't I be compensated for my crap I had to go thru? That is so ridiculous that they knew this...
"*" indicates required fields