Report Warns of Serious Infection Risks to Newborns Associated with "Alternative" Birthing Methods
January 28, 2022
By: Martha Garcia
As more Americans opt for "alternative" birthing methods, such as water births or placental consumption, researchers warn many of these practices are not safe for mother and child, and some can present serious or life-threatening risks.
In findings published this week in the medical journal Pediatrics, researchers with the Oregon Health and Science University warn that some alternative birthing practices can lead to medical emergencies, including infections. As a result, doctors are being urged to provide counseling to families before birth, and properly evaluate babies who have been exposed to these birthing methods.
New trends in alternative birthing range from simple choices like water births, to waiting to detach the umbilical cord and placenta from the infant. These choices are not well studied, so many expectant parents have little scientific information on whether these practices work or are even safe.
As part of this new study, researchers compiled data from clinical reports to focus on the new alternative birth trends. They looked at water births, vaginal seeding, umbilical cord non-severance, placentophagy or placental consumption, waiting to administer hepatitis B vaccination, waiting to administer antibiotic eyedrops, and delayed bathing after birth.
The report indicates water immersion births, or giving birth in warm water to create a gradual transition from the in utero environment, to help decrease the stress on the infant, can decrease the use of regional anesthesia and help to reduce rates of c-section births. However, water immersion provided no benefits in the second stage of labor or during delivery, and posed the risk of waterborne infections, drownings, and near-drownings for the infant.
Lotus births, or leaving the umbilical cord and placenta attached to the infant until the cord detaches naturally, provides no clear benefit for the infant or mother, but in rare cases can lead to sepsis, a life-threatening infection. Researchers indicate that there is a benefit to waiting to clip the umbilical cord for 30 to 60 seconds after birth, to help increase hemoglobin levels in the infant, but not substantially longer.
Placental consumption, or eating the placenta after birth, does not have any proven benefit, according to the researchers. Some advocates advise eating the placenta cooked or raw, and tout benefits like increased energy and breast milk production. However, those benefits have not been proven, and the placenta is exposed to bacteria the moment it leaves the mother. In fact, in one case, the newborn was sickened by bacteria from placenta capsules taken by the parent.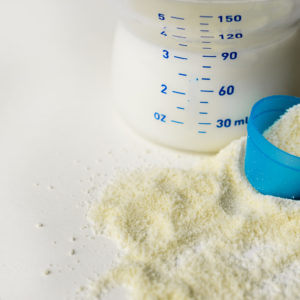 Delaying the dose of Hepatitis B vaccination after birth is also discouraged by doctors. Administering a Hepatitis B vaccine immediately after birth is recommended for all healthy infants within 24 hours of birth. Delaying the vaccine does not provide health benefits to the infant, and can lead to serious health risks, the researchers determined.
Infants exposed to Hep B during birth have a high risk of developing an infection if they are not vaccinated immediately. Of those infected, roughly 90% will go on to have chronic infection. Untreated, 25% of infants will die of other complications later in life.
Similarly, delaying treatment of antibiotic eye ointment after birth is also not recommended. Infants can develop a type of conjunctivitis, or eye infection, after birth in some cases. Without treatment with antibiotic eye ointment, the infant can suffer from corneal scarring and blindness.
Vaginal seeding involves swabbing infants who have been born via c-section with the fluid from a mother's vagina. Infants born vaginally are naturally exposed to this during birth, which has proven to benefit the infant's microbiome. Some patients opt to have this done artificially. Research is ongoing, and there is little to indicate whether this is beneficial or not, but the practice should not be done outside of a clinical setting, according to researchers.
Another trend is delayed bathing, which researchers praised. Some parents opt to not give the newborn a bath for at least several hours into their life, unless the infant is exposed to HIV, genital lesions or other infections. Waiting to bathe the child can help rates of successful breastfeeding. Many hospitals already integrated this practice after the World Health Organization recommended it in 1993.
The report provided largely anecdotal cases on birthing choices, not clinical studies. So the recommendations should not be generalized. All choices should be carefully considered by expectant parents and thoroughly discussed with their doctors so they can be advised of the risks, the researchers noted.
"Being familiar with the risks and benefits associated with these alternative practices allows the pediatric practitioner to provide balanced education and counseling to families and perform appropriate evaluation and treatment when indicated," they wrote.
"*" indicates required fields