FDA Urges Alternative Heart Attack Testing Methods After Quidel Cardiac Panel Recall
July 20, 2023
By: Katherine McDaniel
Federal health officials are urging hospitals and emergency departments to use alternative heart attack testing methods, following a recall issued this week for nearly 8,000 Quidel cardiac panels that may provide inaccurate results.
The U.S. Food and Drug Administration (FDA) issued a letter to healthcare providers on July 19, indicating that recalled Quidel triage cardiac panels should no longer be used. However, the agency warns that healthcare providers may have difficulty finding unaffected heart attack test kits following the recall, and recommends alternative testing options be explored.
Recalled Quidel blood tests may lead to flawed results, and potentially cause a heart attack misdiagnosis or incorrect treatment recommendations, according to the FDA. This could result in patients suffering heart damage and even death which could have been avoided if their heart attacks were correctly and rapidly diagnosed.
The agency indicates that all remaining, non-recalled Quidel test kits will be prioritized for facilities who are unable to use another test, or do not have access to another testing facility. While adequate quantities of alternative tests are available from other suppliers, officials note some facilities may not have these alternative options available to them, or could face delays in receiving the new tests.
Quidel Triage Cardiac Panel Recall
Quidel triage blood tests are commonly used in the emergency room, to quickly identify elevated enzymes and proteins released in an individual's blood during a cardiac event.
Healthcare professionals rely on the cardiac blood panels to rapidly and accurately detect elevated blood markers, in order to diagnose a heart attack or other serious cardiac injury immediately, so that they may provide the proper life-saving treatment in a timely manner.
Following dozens of reports involving the tests failing to detect elevated levels of proteins and enzymes that are present in the blood when a heart attack occurs, the manufacturer issued a Quidel Triage Cardiac Panel recall on May 25.
The  recall impacts approximately 7,799 Quidel Triage Cardiac Panel, Quidel Triage Cardiac Panel: Troponin I, and Quidel Triage Cardiac Panel: CK-MB and Troponin I blood tests with product codes 97000HS, 97021HS, and 97022HS. The tests were distributed in the U.S. from November 1, 2022 until May 25, 2023.
The FDA classified the action as a Class I recall, the most serious of its kind, and indicated that consumers face an increased risk of suffering serious injuries or death with continued use.
In the recall notice, officials warned that inaccurate troponin levels detected in the blood can cause a misdiagnosis or failure to diagnose a heart attack, and may lead to incorrect or delayed treatment, which can result in serious injury or death. Patients who are suffering from a silent heart attack, or other heart conditions which do not present noticeable symptoms and require accurate blood test results to diagnose and treat, are especially as risk of sustaining serious injuries to the heart.
Heart attacks, or myocardial infarctions, require early detection and intervention in order to effectively protect the heart from damage, and failure to immediately diagnose and treat the condition may result in potentially life-threatening injuries or death.
While no injuries or deaths have been reported in relation to the recall, QuidelOrtho has become aware of at least 41 incidents involving the defective devices producing false or negative readings.
Officials have indicated there are currently limited quantities of unaffected Quidel cardiac panels available, and the manufacturer, QuidelOrtho, will be prioritizing distribution of them to customers who do not have access to an alternative testing method.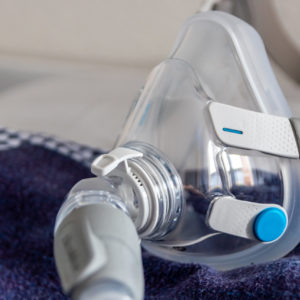 Did You Know?
Millions of Philips CPAP Machines Recalled
Philips DreamStation, CPAP and BiPAP machines sold in recent years may pose a risk of cancer, lung damage and other injuries.
Learn More
The FDA recommends healthcare professionals immediately discontinue use of the cardiac panels and use an alternative testing method, or direct their patient to another testing site that can provide accurate blood test results. If a customer is unable to use a different testing method or find an alternative facility to refer their patients for accurate testing, and must use the devices, they are urged to follow the original guidance issued with the May 25 recall notice.
For more information, or to submit additional questions or concerns, customers are being asked to contact QuidelOrtho by phone at 858-552-1100, or their local QuidelOrtho Technical Solutions Center.
The FDA encourages consumers and health care professionals to report any adverse reactions or issues experienced while using the medial devices to MedWatch: The FDA Safety Information and Adverse Event Reporting Program using the online reporting form.
"*" indicates required fields