AMS Mesh Lawsuits Set for First Two Bellwether Trials in MDL
December 16, 2013
By: Austin Kirk
The federal judge overseeing tens of thousands of product liability cases involving complications from transvaginal surgical mesh has established the priority order for four AMS mesh lawsuits that have been selected for two bellwether trials scheduled to go forward on April 7, 2014 and May 5, 2014.
U.S. District Judge Joseph R. Goodwin presides over six different federal MDLs, or multidistrict litigations, which include more than 36,000 lawsuits filed against the manufacturers of vaginal mesh and bladder sling products, including American Medical Systems (AMS), C.R. Bard, Boston Scientific, Ethicon, Coloplast Corp and Cook Medical.
All of the vaginal mesh lawsuits involve similar allegations that the manufacturers failed to adequately warn about the risk of complications following use of a the products for transvaginal repair of pelvic organ prolapse (POP) or female stress urinary incontinence (SUI). Women have reported experiencing severe complications from vaginal mesh, where the products erode through the vagina, cause infections and other painful injuries.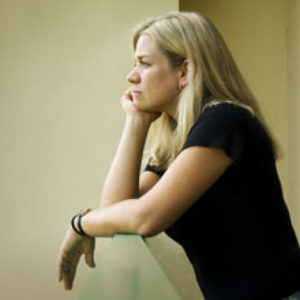 Bellwether Trials Scheduled Throughout 2014
As part of the coordinated pretrial proceedings, a small number of trial dates have been scheduled against each manufacturer over the next year. Known as "bellwether" cases, these test trials are designed to help the parties gauge how juries may respond to evidence and testimony that may be presented against each of the manufacturers in other cases.
Following trial dates currently set to begin in January 2014 for a Bard Avaulta mesh lawsuit, in February 2014 for an Ethicon Gynecare mesh lawsuit and in March 2014 for a Boston Scientific mesh lawsuit, back-to-back trials are set for April and May 2014 involving cases brought by women who experienced problems with AMS mesh.
In a Pretrial Order (PDF) issued by Judge Goodwin on December 12, the priority was established for four cases prepared for these first two AMS trial dates. The first case to go before a jury will involve a complaint filed by Joann Serrano, followed by cases brought by Debbie Jilovec of Iowa, Mary Weiler of Montana, and Lisa Marie Fontes of Rhode Island.
The complaint filed by Serrano involves complications associated with an AMS Monarc vaginal mesh implant in 2010, which ultimately resulted in the need for for explant surgery to have it removed. Her case was selected by attorneys for AMS, as was the lawsuit filed by Jilovec. The complaints brought by Weiler and Fontes were plaintiffs' picks.
Judge Goodwin indicates that the cases will be tried "seriatim", such that if any of the cases settle or otherwise resolve, the next case on the list will go forward on the next assigned trial date. Plaintiffs had requested that one trial date be dedicated to the plaintiffs' picks, with the second trial date set for defense picks. However, Judge Goodwin rejected this proposal, indicating that it could be inefficient in the event that both picks from one side are settled or dismissed, potentially leaving an open trial date.
An aggressive trial schedule has been established for the vaginal mesh litigation, with about one case per month set to go to trial next year between January and September. The outcome of these early trial dates may help facilitate negotiations to reach vaginal mesh settlement agreements by the different manufacturers, avoiding thousands of trials for each individual case.
Vaginal Mesh Litigation Status
According to a case list (PDF) released by the U.S. Judicial Panel on Multidistrict Litigation on December 16, Judge Goodwin is currently presiding over 11,390 cases involving AMS mesh, 11,589 cases involving Ethicon mesh, 7,310 cases involving Boston Scientific mesh, 5,505 cases involving Bard mesh, 1,099 cases involving Coloplast mesh and 133 cases involving products manufactured by Cook Medical.
In addition to the federal litigation, thousands of additional cases are also pending in various state court systems. At least another 4,549 Ethicon Gynecare mesh lawsuits and 915 Bard mesh lawsuits are pending in New Jersey, where the cases have also been centralized for coordinated handling before one state court judge.
At least four vaginal mesh cases have already reached trial, with two cases going before state court juries and two cases proceeding to trial in federal court. In July 2012, a California state court jury awarded $5.5 million in damages against C.R. Bard and a New Jersey state court jury awarded $11.1 million in damages against Ethicon in March 2013.
In July 2013, a federal jury awarded $2 million in damages against Bard, including punitive damages designed to punish the manufacturer for their actions surrounding the design and sale of vaginal mesh products. A second Bard case settled during the first day of trial for an undisclosed sum.
There has been some speculation that AMS may attempt to settle cases before the first trial dates begin, as it was disclosed in an SEC filing in June that Endo Health Solutions agreed to pay $54.5 million in AMS vaginal mesh settlements to resolve an unspecified number of cases.
In October 2013, it was reported by Bloomberg News that a group of lawyers have begun settlement talks with attorneys for Bard, AMS, Boston Scientific, Coloplast and Cook Medical.
"*" indicates required fields