AbbVie Seeking to Delay Androgel Bellwether Lawsuit Selection: Plaintiffs
May 13, 2015
By: Austin Kirk
As a growing number of Androgel lawsuits continue to be filed by men throughout the federal court system, all involving similar allegations that AbbVie failed to adequately warn about the risk of heart attacks, blood clots and other side effects associated with the popular testosterone replacement therapy, plaintiffs indicate that the drug maker is raising unnecessary objections in an attempt to delay the bellwether trial selection process in the federal multidistrict litigation (MDL).
AbbVie currently faces about 800 product liability lawsuits filed in U.S. District Courts nationwide involving use of the testosterone gel Androgel, which recent studies have linked to serious and potentially life-threatening cardiovascular risks.
Given the nearly identical failure to warn claims raised in the Androgel cases, as well as other testosterone drug lawsuits filed against manufacturers of less popular products, the federal litigation has been centralized as part of an MDL before Matthew Kennelly in the Northern District of Illinois.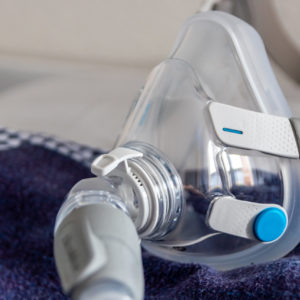 Did You Know?
Millions of Philips CPAP Machines Recalled
Philips DreamStation, CPAP and BiPAP machines sold in recent years may pose a risk of cancer, lung damage and other injuries.
Learn More
As part of the coordinated pretrial proceedings in the MDL, the parties have been directed to exchange fact sheets containing specific information about each claim, so that a small group of Androgel injury lawsuits can be selected for a bellwether process.
These cases will be prepared for early trial dates next year, which are designed to help the parties gauge how juries may respond to certain evidence and testimony that is likely to be repeated throughout the testosterone litigation.
Objections to Plaintiff Fact Sheets Submitted in Androgel Cases
Earlier this month, AbbVie filed a submission (PDF) with the Court over the Plaintiff Fact Sheets (PFS), indicating that information about many of the cases have not been timely filed or have contained deficiencies. As a result, the drug maker seeks an extension of the time provided for identifying the group of bellwether cases, and has requested other changes in the selection process that plaintiffs describe as "extraordinary."
In a response (PDF) filed by the Plaintiffs' Steering Committee (PSC) on May 11, attorneys for users of the popular drugs argue that the complaints raised by AbbVie are unfounded and that the issue has been raised by new counsel for the drug maker to disrupt a schedule agreed to by AbbVie through its prior attorneys.
"The real purpose of AbbVie's attacks on the PFS process has been a transparent attempt to unwind the bellwether trial schedule and delay, as much as possible, the pace and progress of this litigation," according to the plaintiffs memorandum filed in opposition to the drug maker's submission. "The AbbVie Brief is the next milestone in this months-long effort to undermine the schedule for selecting bellwether trial cases."
Plaintiffs indicate that over 92.5% of the PFS that were due earlier this month were served by the May 8 deadline, and that even if there are deficiencies, the prior case management order provides a deficiency dispute resolution process and a 45 day period to allow the submissions to be cured. Therefore, Judge Kennelly has been urged to deny AbbVie's requests.
According to a Docket Entry (PDF) issued on the issue, any reply by AbbVie must be filed today and the Court is expected to make a ruling by Friday.
Androgel Bellwether Trial Process
According to a prior case management order outlining the process for preparing Androgel bellwether lawsuits for trial, a group of 32 cases are supposed to be identified by the parties before October 31, 2015.
Each side will identify eight lawsuits involving a blood clot injury from Androgel, and another eight lawsuits each involving a heart injury from the testosterone drug side effects.
These claims will then go through case-specific discovery and be reduced down to a series of six trial dates that are expected to begin about one-per-month between October 2016 and April 2017.
A separate series of testosterone bellwether trials are expected involving drugs not manufactured by AbbVie, such as Testim lawsuits, Axiron lawsuits, Androderm lawsuits or claims involving other low T drugs. A process for selecting those claims is not expected until later this year, and the trials will not begin until at least mid-2017.
While these early trial dates will be closely watched by testosterone injury lawyers involved in the litigation, the outcomes will not be binding on any other lawsuits. However, the bellwether cases may heavily influence eventual negotiations to reach Androgel settlements that avoid the need for AbbVie to face hundreds of individual jury trials throughout the country.
"*" indicates required fields