Androgel Benefits Examined in Study, Amid Concerns Over Testosterone Gel Heart Risks
February 19, 2016
By: Austin Kirk
As concerns about the heart risks associated with testosterone gel treatments continue to raise questions within the medical community, a new study examined the modest benefits provided by Androgel, finding that the popular "low T" treatment does provide minor boosts in sexual activity and mood for some men, but does not increase vitality. 
The study was published in the New England Journal of Medicine on February 17, examining the potential Androgel benefits and finding that those benefits are limited.
Over the past decade, popular testosterone gel products like Androgel, Testim and Axiron have expanded niche "low T" treatment to an industry that generates more than $2 billion in sales per year. However, serious concerns about a potential link between testosterone drugs and heart risks have emerged over the past two years, raising questions about whether the benefits provided by these widely used medications justify the potential increased risk of suffering a heart attack, stroke, deep vein thrombosis, pulmonary embolism or sudden death for most men.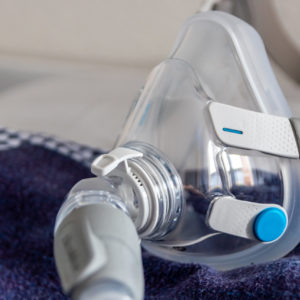 Did You Know?
Millions of Philips CPAP Machines Recalled
Philips DreamStation, CPAP and BiPAP machines sold in recent years may pose a risk of cancer, lung damage and other injuries.
Learn More
In this latest study, researchers with the Perelman School of Medicine at the University of Pennsylvania examined data on nearly 800 men ages 65 or older, who had low levels of testosterone that suggested they suffered from hypoandrogenisim, or chronically low testosterone levels. Some were given a testosterone gel, like AndroGel, and some were given a placebo gel to use for one year.
The findings indicate that Androgel treatments did increase testosterone serum levels to ranges usually associated with men in the 19 to 40 age-range. However, while they significantly increased sexual desire and erectile function, the treatments had no significant benefit on vitality and provided only slight benefits on mood or the severity of depression symptoms.
"In symptomatic men 65 years of age or older, raising testosterone concentrations for 1 year from moderately low to the mid-normal range for men 19 to 40 years of age had a moderate benefit with respect to sexual function and some benefit with respect to mood and depressive symptoms but no benefit with respect to vitality or walking distance," the researchers determined. "The number of participants was too few to draw conclusions about the risks of testosterone treatment."
Testosterone Gel Heart Risks
Concerns over the potential side effects of testosterone replacement therapy emerged in November 2013, when a study published in the Journal of the American Medical Association (JAMA) found that certain men who began taking testosterone drugs following coronary angiography may be more likely to suffer cardiovascular events.
That study was followed by additional research published in the medical journal PLoSOne in January 2014, which found that side effects of testosterone drugs may double the risk of heart attacks for men over the age of 65, regardless of their prior health condition, as well as double the risk for younger men with a prior history of heart disease.
In January 2015, another study published in the medical journal Pharmacotherapy found that first time testosterone users may be 40% more likely to have a heart attack when compared to men who did not use the drugs.
The FDA announced a warning label update for testosterone therapy in March 2015, indicating that new information would be added about the evidence of a link between "low T" drugs and heart problems. In addition, the agency urged doctors to curb the increasing practice of prescribing testosterone drugs for so-called "life-style" reasons, such as addressing decreased energy levels or sexual drive experienced by most men as they get older.
The studies and FDA announcements have sparked thousands of testosterone lawsuits filed by men nationwide who indicate that they suffered heart attacks, strokes, blood clots or other injuries allegedly caused by the medications. The complaints claim that the drug makers knew or should have known about the heart risks with testosterone replacement therapy, yet placed their desire for profits before consumers safety by aggressively marketing the drugs with inadequate warnings.
There are currently nearly 3,500 Androgel lawsuits, Axiron lawsuits, Testim lawsuits, Androderm lawsuits and other similar complaints over testosterone treatments pending throughout the federal court system, which have all been centralized before U.S. District Judge Matthew Kennelly in the Northern District of Illinois as part of an MDL, or multidistrict litigation.
As part of the coordinated proceedings, a series of Androgel trials are expected to begin between April and November 2017, which are designed to help the parties gauge how juries may respond to certain evidence and testimony that is likely to be repeated throughout the litigation.
If testosterone injury settlements are not reached following bellwether trials in the MDL, the drug makers may face hundreds of individual trial dates in U.S. District Courts nationwide over failure to warn about the heart risks associated with their medications.
"*" indicates required fields