Androgel Retrial Next Week to Allow Jury to Consider All Claims: Court
March 05, 2018
By: Austin Kirk
The U.S. District Judge presiding over all federal testosterone lawsuits has determined that during a trial set to begin this week, a new jury will be allowed to reconsider all claims presented by a plaintiff in one of the first Androgel bellwether cases, which previously ended in an inconsistent verdict.
In July 2017, a federal jury indicated that AbbVie should be required to pay $150 million in punitive damages for making fraudulent misrepresentations about the safety of Androgel. However, the same jury declined to award any compensatory damages to the plaintiff in the case, Jessie Mitchell, who indicated that he suffered a heart attack following use of the "low T" gel.
The case was part of a series of early trial dates scheduled to help gauge how juries may respond to certain evidence and testimony that will be repeated throughout more than 6,500 Androgel lawsuits, Axiron lawsuits, Testim lawsuits and other claims brought against the makers of testosterone drugs in the federal court system.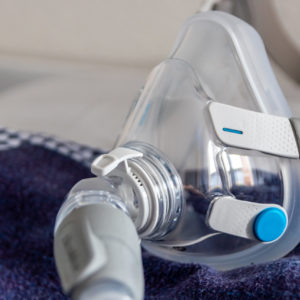 Did You Know?
Millions of Philips CPAP Machines Recalled
Philips DreamStation, CPAP and BiPAP machines sold in recent years may pose a risk of cancer, lung damage and other injuries.
Learn More
Given similar questions of fact and law raised by each plaintiff in the testosterone drug litigation, the cases have been centralized before U.S. District Judge Matthew Kennelly in the Northern District of Illinois for coordinated discovery and management, as part of a federal multidistrict litigation (MDL).
Following post-trial motions in the Mitchell case, a new trial was ordered in December 2017. However, at that time, Judge Kennelly indicated that the jury would only reconsider the issue of fraudulent misrepresentation, which required that Mitchell prove that he was damaged as a direct result of his or his doctor's reliance on the representation made by the drug's manufacturer.
In a case management order (PDF) issued last week, Judge Kennelly indicated that Court has reconsidered that prior decision, and the retrial slated to begin March 7 will now include all of Mitchell's claims, not just the fraudulent misrepresentation claim.
"In this case, there is a reasonable likelihood that (perhaps among other things) the jury's inconsistent verdicts resulted from confusion or misunderstanding regarding the causation requirement, which was common to or overlapping on all of Mitchell's claims," the judge stated. "The Court also overrules AbbVie's contention, made in its motion for judgment as a matter of law filed during the previous trial, that the evidence was insufficient to permit a reasonable jury to find in Mitchell's favor on the strict liability and negligence claims. For these reasons, the Court vacates the prior judgment in its entirety and orders a new trial on all claims."
Following the original trial in the Mitchell case, AbbVie was hit with a verdict of $140 million in combined compensatory and punitive damages in another bellwether trial that ended in October 2017. The drug maker also faces a series of additional trials over the remainder of this year, if settlements are not reached to resolve the litigation.
Originally, the bellwether program established by Judge Kennelly included claims against various different drug makers. However, following the early verdicts against AbbVie, Eli Lilly announced that it was proposing an Axiron settlement to resolve all of the testosterone claims against their company, and just days ago, Auxilium Pharmaceuticals, Endo Pharmaceuticals and GlaxoSmithKline indicated that a Testim settlement agreement was being finalized. The terms of those deals have not yet been reported.
"*" indicates required fields