Anesthesia Risks for Infants, Toddlers Require Further Studies: FDA, Researchers
March 05, 2015
By: Irvin Jackson
Researchers say more studies are needed to determine the risks of anesthesia when used on infants and toddlers, after some studies involving baby animals suggested there may be a risk of brain developmental problems associated with anesthesia use. 
A report by FDA researchers and an child anesthesia group known as SmartTots is calling for a large study on children under the age of three to determine whether developmental risks seen in animals translates to risks to humans as well. The report was published on February 26 in the New England Journal of Medicine.
In addition to calls for more research, the report also cautions against using anesthesia on young children, unless the procedures are absolutely necessary.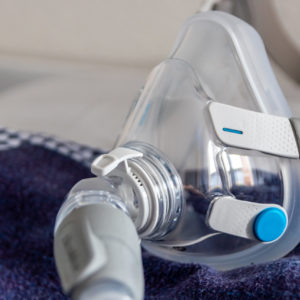 Did You Know?
Millions of Philips CPAP Machines Recalled
Philips DreamStation, CPAP and BiPAP machines sold in recent years may pose a risk of cancer, lung damage and other injuries.
Learn More
"Some anesthetics and seadtives have been shown to cause neurotoxic effects in laboratory animals," the latest report warns. :The FDA collaboration SmartTots recommends undertaking large-scale clinical studies and avoiding nonurgent surgical procedures requiring anesthesia in children younger than 3 years of age."
Researchers from SmartTots (Strategies for Mitigating Anesthesia-Related neuro-Toxicity in Tots), a collaborative partnership between the FDA and the International Anesthesia Research Society, and the FDA's Center for Drug Evaluation and Research, warn that previous studies have shown that anesthesia and sedatives kill some brain cells in baby rats, and that similar effects have been seen on baby monkeys as well. In some cases, the animals developed mental impairments that affected their memory and attention spans.
The studies showed a dose response relationship, indicating that the larger the dose the more likely the developmental affects. However, the studies do not indicate whether human infants would suffer the same anesthesia side effects.
The FDA and SmartTots first began investigating potential problems in 2010 and issued a consumer update in 2013 saying that preliminary results appeared to indicate a risk to human babies.
The program is built around ongoing research from the Division of Neurotoxicity at FDA's National Center for Toxicological Research (NCTR) along with the research of other major universities, including Columbia University and the University of Iowa.
The primary goal of SmartTots is to ensure the safety of small children and help protect young brains during a critical and significant time of neurodevelopment. The goal is to continue research already begun and help fund new projects.
The NCTR's research, which began in 2003, focused on the side effects of ketamine on the brains and learning ability of rhesus monkeys. Ketamine is a common pediatric anesthetic widely used during surgery for young children.
Researchers found learning concepts, such as matching, took much longer in the ketamine treated monkeys. In fact, six years after the monkeys were treated with the anesthetic they still showed below normal brain function.
However, SmartTots issued a consensus statement in December 2012 which was endorsed by the FDA, the American Academy of Pediatrics and the American Society of Anesthesiologist warning parents against postponing surgery for fear of side effects from anesthesia.
"*" indicates required fields