Farmers Often Misuse Antibiotics in Cows, Despite Rising Health Concerns: Report
December 05, 2014
By: Staff Writers
A new investigation suggests that misuse of antibiotics in cattle continues to be on the rise among farmers in the United States, despite increasing concerns about the threat of antibiotic-resistant bacteria. 
An investigation by Reuters news agency indicates that more and more farmers are misusing ceftiofur, one of the most potent and often used animal antibiotics, with misuse of ceftiofur rising by 323% between 2008 and 2013.
The use of antibiotics in meat and other animal-based food products rose 16% by volume from 2009 to 2012, according to the report. The increase came amid mounting concerns over the development of so-called "superbugs," antibiotic resistant organisms that may be caused by over-exposure to antibiotics.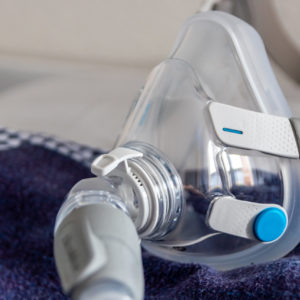 Did You Know?
Millions of Philips CPAP Machines Recalled
Philips DreamStation, CPAP and BiPAP machines sold in recent years may pose a risk of cancer, lung damage and other injuries.
Learn More
According to the Reuters investigation, farmers are misusing ceftiofur by administering more than recommended by the FDA, and using it more frequently to treat sickly cows. Investigators warn that this may pose a threat to human health and overshadow the drug's effectiveness.
Ceftiofur is one of the most commonly used antibiotics administered to U.S. cattle. It is also one of the top selling drug lines of Zoetis, the world's largest animal health company.
The antibiotic belongs to a class of drugs called cephalosporins; considered critically important in human medicine. Ceftriaxone is part of the same class as antibiotics used to treat pneumonia, meningitis and salmonella.
However, overuse of one type can cause the effectiveness of others in the same class to wane. Despite the concern, cephalosporin use has increased at double the rate of other antibiotics.
In 2012, the FDA cautioned that ceftiofur could pose a "high public health risk."
The investigations also analyzed U.S. Department of Agriculture (USDA) records and revealed traces of the drug were found at illegal levels in slaughtered animals more frequently than with any other drug. It accounted for one-fourth of all violations logged by the USDA in 2013.
Superbugs More Likely
The findings come as closer scrutiny is being paid to the use of antibiotics on animals that will eventually be fed to humans. Critics are especially concerned about the use of ceftiofur for several reasons.
Ceftiofur, more than any other antibiotic, can sharply increase the amount of antibiotic resistant bacteria in an animal, researchers say. The drugs often kill off weaker bacteria, allowing the stronger bacteria to survive and multiply.
A study referenced in the report and published in the American Journal of Veterinary Research concluded one dose of ceftiofur resulted in cattle having 40% of surviving E. coli resistant to ceftiofur 6 days after the dose was given.
The amount of antibiotic-resistant bacteria in those cows remained above 20% for more than two weeks and did not return to typical levels, as seen in untreated cows, for nearly one month.
Residues of ceftiofur are not typically considered hazardous to humans if ingested because the FDA sets residue limits well below dangerous levels. However, traces found in the meat of cattle reveal the drug was used shortly before the animal was killed and may increase the chance of the meat also containing superbugs.
Ceftiofur is also misused more than other antibiotic because it has a shorter withdrawal period than others, allowing farmers to use the animal products more often than other drugs.
The withdrawal period, the FDA mandated time between when an animal stops taking the drug and when its milk or meat is certain to be sufficiently free of antibiotic residue, is nearly 15 days in penicillin. Ceftiofur's withdrawal period ranges from none at all to three days for milk and four to 15 days for meat.
Antibiotic-resistant bacteria can also survive in an animal beyond the withdrawal period.
Zoetis remains steadfast in support of the drug, indicating ceftiofur is safe to use as directed. The drug is the company's top selling line, offering more than $300 million in sales each year since 2011.
"*" indicates required fields