Antibiotics No Better Than Placebo for Treating Acute Bronchitis: Study
January 06, 2015
By: Irvin Jackson
The findings of new research raises questions about the effectiveness of antibiotics in treating acute bronchitis, particularly when the potential side effects are considered. 
In a study published by the Journal of the American Medical Association (JAMA) on December 24, researchers from Ireland looked at the results of numerous randomized trials and found that while antibiotics had a slight effect on the symptoms of bronchitis, the clinical outcomes were no different than in patients given a placebo.
Acute bronchitis is often held up as an ailment that commonly results in antibiotic overprescription. Most cases of acute bronchitis are caused by viral infections, which are unaffected by antibiotics. However, antibiotics are still often prescribed to these patients at a time when many within the medical community are raising concerns about the long-term effects of unnecessary use of antibiotics.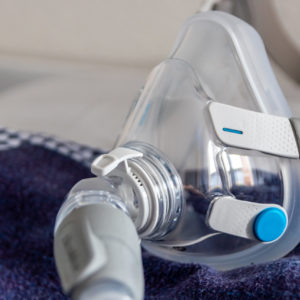 Did You Know?
Millions of Philips CPAP Machines Recalled
Philips DreamStation, CPAP and BiPAP machines sold in recent years may pose a risk of cancer, lung damage and other injuries.
Learn More
Researchers from the Royal College of Surgeons in Ireland Medical School looked at 17 different clinical trials from 1969 to 2010, encompassing 5,099 patients who presented with acute cough and no background history of chronic respiratory disease. Sixteen of the studies compared the use of antibiotics with the use of a placebo, while one compared their use to no treatment at all.
The study found that while antibiotic treatment resulted in patients feeling better and coughing resolving slightly sooner (half a day sooner out of eight to nine days of coughing), there was no difference in actual clinical improvement between patients given antibiotics or a placebo. The researchers also found that patients given antibiotics also faced a risk of adverse events, particularly gastrointestinal problems.
"Prescribing antibiotics for acute bronchitis was associated with reduced overall and nighttime cough and with an approximate half-day reduction in duration of cough, in days feeling ill, and in days with impaired activities. However, at follow-up, there were no significant differences in patients receiving antibiotics compared with those receiving placebo in overall clinical improvements or limitations in work or other activities," the researchers determined. "There was a significant increase in adverse effects in the antibiotic group, particularly gastrointestinal symptoms."
Antibiotic Overuse
The findings come on the heels of a number of recent studies that have warned of antibiotic overuse, and urged doctors to exercise caution in prescribing the medications.
A study published in JAMA in October 2014 found that about half of patients who were hospitalized reported being prescribed antibiotics. However, the study suggests that many of the antibiotics were only given as a preventative, despite having no signs or significant risk of infection.
In September 2014, researchers indicated that hospitals throughout the country are increasingly treating illnesses with several different types of antibiotics at the same time, increasing the patient's risk of future infection.
The practice is typically done to treat illnesses which are difficult to diagnose early. Yet, the study found when questioned later after the diagnosis was obtained, patients were still on several types of antibiotics.
In 2013, researchers concluded despite numerous warnings from health experts concerning antibiotic resistant bacteria, many doctors were still misusing and overprescribing antibiotics.
A study published in JAMA Internal Medicine revealed that six out of every 10 times a patient complains of a sore throat a doctor will prescribe antibiotics, even though only one out of every 10 cases can effectively be treated with antibiotics.
Antibiotic Side Effects
Some say one reason doctors are so cavalier about prescribing antibiotics is that they are often misled about the safety of the drugs.
Not only can misuse and overuse promote the evolution of drug-resistant bacteria, a concept doctors have been warned about repeatedly over the past several years, but several antibiotics carry serious side effects, which may not be fully understood within the medical community.
Levaquin, which is one of the most widely prescribed antibiotics in the United States, is a powerful drug that is part of a class of medications known as fluoroquinolones, which have been tied to several health risks, including severe nerve damage, tendon ruptures and other problems.
While warnings about the link between fluoroquinolone antibiotics and peripheral neuropathy have been on the drugs for years, prior warnings on Levaquin, Cipro, Avelox and other members of this class misleadingly indicated that the nerve damage was rare and often resolved when the drugs were no longer used.
In August 2013, the FDA forced manufacturers of Levaquin and other similar antibiotics to update warning labels to indicate that they may cause permanent nerve damage, which can continue long after the medication is no longer used.
In recent months, a growing number of Levaquin nerve damage lawsuits have been filed in courts throughout the United States alleging the the makers of the antibiotic have provided misleading and inadequate warnings about the risk of peripheral neuropathy for years.
"*" indicates required fields