Antibiotic Heart Risks Require Doctors to Better Screen Patients: Study
January 26, 2015
By: Irvin Jackson
Researchers indicate that doctors need to be made more aware of the potential heart risks associated with two popular types of antibiotics, including such widely used drugs as Levaquin and Zithromax. 
In a study published earlier this month in the medical journal Cardiovascular Therapeutics, researchers from the University of Cincinnati and Texas Tech University Health Sciences Center looked at the risks of heart rhythm problems linked to macrolide antibiotics, such as Zithromax or Z-Pak, and fluoroquinolone antibioitics, such as Levaquin, Avelox, and Cipro.
The findings led the researchers to recommended that while incidents of heart problems were rare, health care professionals should still be aware of the risk so that they can determine which patients may be high-risk for a heart condition known as Torsades de pointes.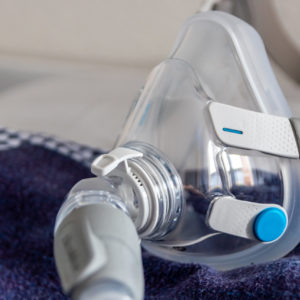 Did You Know?
Millions of Philips CPAP Machines Recalled
Philips DreamStation, CPAP and BiPAP machines sold in recent years may pose a risk of cancer, lung damage and other injuries.
Learn More
"Torsades de pointes (TdP) is a polymorphic ventricular tachycardia in the setting of a prolonged QTc interval. Drugs are the most common cause of QTc interval prolongation, and multiple medications were withdrawn from the market over the last two decades because of their association with TdP and cardiovascular deaths," the researchers noted. "Among these numerous and diverse medications, macrolides and fluoroquinolones are the most widely prescribed drugs in the inpatient and outpatient clinical practices."
Researchers reviewed data from several studies on patients who experienced heart rhythm problems after using antibiotics. They found that more than 70% of patients who experienced heart rhythm problems after being prescribed these antibiotics had two or more risk factors for Torsades de pointes. These risk factors included electrolyte imbalance, low magnesium or low potassium levels, kidney problems, bradycardia and other risks.
Elderly patients were at a higher risk because they were more likely to have many of these risk factors, and the researchers found a dose-specific response, meaning the higher the dose of antibiotics, the higher the risk.
Researchers noted that one fluoroquinolone, Raxar, was withdrawn from the market in 1999 due to heart problems and said that a similar risk appears to be inherent with the use of other fluoroquinolones, like Levaquin, as well. More cases have been linked to the use of Levaquin and Cipro, but the researchers said this could be partially attributed to their widespread use.
Antibiotic Heart Rhythm Risks
The findings appear to confirm some recent studies which raised questions about both Zithromax and Levaquin heart problems.
In March 2014, researchers from the University of South Carolina found that Levaquin and Zithromax were associated with statistically significantly increased risk of death and cardiac arrhythmia. In that study, the use of Zithromax was found to carry a significantly increased the risk of mortality and arrhythmia on days 1-5, but did not increase risks on days 6-10, when it was given as a 10 day treatment. Levaquin more than doubled the risk of death and arrhythmia throughout the entire 10 days it was prescribed.
Previous studies had already raised questions about potential Zithromax heart problems.
In May 2012, a study published in the New England Journal of Medicine first warned about the potential heart risks. Researchers found patients were 2.5 times more likely to die due to heart related problems on a five day Zithromax treatment when they compared it to treatment with other antibiotics or no antibiotic therapy.
Zithromax sales brought in more than $450 million for Pfizer in 2011. It is used to treat respiratory system and urinary tract infections, tonsillitis and other bacterial infections. It is also available as a generic.
Levaquin Nerve Damage Risks
The renewed concerns about antibiotic heart risks come as a growing number of Levaquin lawsuits, Cipro lawsuits and Avelox lawsuits are being filed in courts throughout the U.S., alleging that the manufacturers failed to provide adequate warnings about the risk of permanent nerve damage associated with use of the drugs.
In 2013, the FDA issued a drug safety communication to announce that it is requiring the manufacturers of Levaquin and other fluoroquinolones to change their warning labels about the risk of peripheral neuropathy problems, providing warnings for the first time that symptoms may continue for months or even years after an individual stops taking the drug.
While prior warnings suggested that it was rare of users to suffer a Levaquin neuropathy injury and that the problems often resolve once the medication is no longer used, fluoroquinolone antibioitics have actually been linked to a large number of reports involving permanent and disabling nerve damage that may last the rest of a user's life.
Given the widespread use of the medication, many peripheral neuropathy lawsuits are being reviewed by lawyers, with many expecting that several thousand cases will be filed over the coming months and years.
"*" indicates required fields