Ten Percent of Doctors Account for 40% of Antibiotics Prescribed, CDC Finds
March 28, 2022
By: Martha Garcia
Amid continued concerns about the risks associated with overuse of antibiotic medications, which may result in the emergence of "superbug" infections that are resistant to available drugs, the findings of a new government study suggests that doctors with the highest rates of prescribing antibiotics account for 60% more prescriptions of the medications when compared to lower-volume prescribing doctors.
The top 10% of antibiotic prescribers were responsible for 41% of antibiotic prescriptions among Medicare Part D patients, according to research published this month in the Journal of the American Medical Association (JAMA), which was conducted by the Centers for Disease Control and Prevention (CDC) and also published in the CDC Morbidity and Mortality Weekly Report.
CDC researchers used data from the Centers for Medicare & Medicaid Services (CMS) Part D Prescriber Public Use Files, and analyzed more than 59 million antibiotic prescriptions written for Medicare Part D patients in 2019. Medicare Part D provides prescription benefits for about 70% of Medicare patients.
Study authors examined prescription rates per Medicare beneficiaries. Prescribing rates were 60% higher among high-volume prescribers. They wrote 680 prescriptions per 1,000 patients compared to 426 prescriptions per 1,000 patients for low-volume prescribers.
High-volume prescribers were the doctors who were in the highest 10th percentile of antibiotic prescriptions across all Medicare doctors.
The data indicated the top 69,835 prescribers wrote 24.4 million antibiotic prescriptions, while 627,230 lower-volume providers wrote 35 million. This means the top 10% of antibiotic prescribers were responsible for 41% of antibiotic prescriptions for Medicare Part D beneficiaries in 2019. Roughly 10% of doctors lead to nearly half of all prescriptions for antibiotics in 2019.
Overall, half of the highest volume prescribers were in the South. Those doctors prescribed antibiotics at much higher rates than high-volume prescribers in other parts of the country. High-volume prescribers in the South wrote 50% of all antibiotic prescriptions in the region.
Most of the high-prescribers were family medicine or internal medicine doctors. These doctors often prescribe antibiotics for ailments that can't be treated with antibiotics and are often prescribed nearly half the time for no clear medical reason.
Furthermore, half of urologists were high-volume prescribers. Among the prescriptions given by other doctors in their field, 83% were given for antibiotics.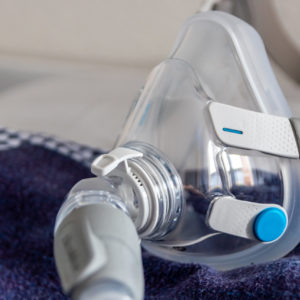 Did You Know?
Millions of Philips CPAP Machines Recalled
Philips DreamStation, CPAP and BiPAP machines sold in recent years may pose a risk of cancer, lung damage and other injuries.
Learn More
Antibiotic overuse has been a topic of concern in recent years, as it contributes to the proliferation of antibiotic resistant bacteria, or so called superbugs that are difficult to treat and particularly deadline. Doctor overprescribing habits are clearly linked to antibiotic overuse and the emergence of superbug infections, according to multiple studies.
CDC researchers said more research is needed to understand regional prescribing patterns, but public health organizations may be able to use the data to identify doctors who are high-volume prescribers and provide feedback and suggestions to help curb or lower antibiotic prescribing.
"The authors suggest that interventions designed to encourage more judicious use of antibiotics may help to counteract overprescribing," the CDC researchers concluded. "They note that previous research has shown that a single letter to high-volume prescribers highlighting best practices can reduce prescriptions by about 5%."
"*" indicates required fields