Antibiotic-Resistant Germs Could Kill 10M Every Year By 2050: Report
December 16, 2014
By: Martha Garcia
A new report commissioned by the British government warns that we may see 10 million deaths attributable to antibiotic resistant infections every year by 2050, unless drastic measures are taken to mitigate the growing risks caused by over-use of the medications.
The data comes from a study commissioned by the U.K.'s Prime Minister, which called for a review on antibiotic resistant bacteria in July. The study was conducted by two separate research teams from RAND Europe and KPMG, which examined existing studies.
The Review on Antimicrobial Resistance report is based on the initial findings of the two research teams of British health experts, led by Jim O'Neill, former chief economist of Goldman Sachs.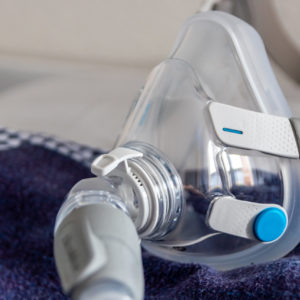 Did You Know?
Millions of Philips CPAP Machines Recalled
Philips DreamStation, CPAP and BiPAP machines sold in recent years may pose a risk of cancer, lung damage and other injuries.
Learn More
Researchers focused on three of seven drug resistant bacteria identified by the World Health Organization (WHO), which have already begun showing resistance levels and pose a concern to public health. Included were Klebsiella pneumonia, Escherichia coli (E. coli) and Staphylococcus aureus.
The report estimates that by 2050 more than 10 million deaths each year will be attributed to antibiotic resistant bacteria.
This dwarves the estimates projected for other diseases, including cancer at 8.2 million, diabetes at 1.5 million, tetanus at 60,000 and other deaths attributable to traffic accidents at 1.2 million.
Overall, researchers call the situation a global "crisis" and estimate it will cost up to $100 trillion, resulting in a decline of the global gross domestic product (GDP) by 2 to 3.5 percent by 2050.
While antibiotics began as one of the top medical discoveries to revolutionize medicine and treat deadly disease, many strains of bacteria and other pathogens have now evolved to resist the drugs.
Surgeries that have become widespread and low-risk, due to antibiotics and advanced medicine technology, could again become dangerous to patients because of antibiotic resistant bacteria.
"Resistance has increasingly become a problem in recent years because the pace at which we are discovering novel antibiotics has slowed drastically, while antibiotic use is rising," wrote study authors.
Antibiotic Global Concerns
The report concludes that resistance is a problem which will affect nations globally. The researchers predict Asia will have the highest number of deaths attributable to antibiotic resistance at 4.7 million, Africa will have an estimated 4.1 million deaths, and Europe and the U.S. will see 390,000 and 317,000 deaths, respectively.
Currently, the worldwide death toll from antibiotic resistant infections is at about 700,000, with 50,000 lives lost each year across both Europe and the U.S.
"In 15 European countries more than 10 percent of bloodstream Staphylococcus aureus infections are caused by methicillin-resistant strains (MRSA), with several of these countries seeing resistance rates closer to 50 percent," wrote study authors.
A study published recently in the journal Medical Decision Making found part of a doctor's reason for prescribing antibiotics is a patient's insistence and expectation to receive the drugs, even if they have a viral infection.
Patients often believe taking antibiotics may help their illness, and if it doesn't, in their mind, at least it will not worsen the illness. The study revealed that overall patients tend to  think the risk of taking unnecessary antibiotics is not greater than the help it may give them, despite educational materials offered at their doctor's office that say otherwise.
Global consumption of antibiotics in human medicine rose 40% between 2000 to 2010. Researchers estimate nearly 480,000 new cases of drug resistant strains of tuberculosis were seen in 2013, the majority went untreated.
Despite the high numbers presented by the data, the researchers caution that the report is not a full picture of the problem. The report only focused on a few strains of bacteria.
They also reported other health issues may also pose a threat, including HIV, tuberculosis and malaria. They cited malaria resistance as leading to the greatest numbers of fatalities.
Researchers said several things need to be focused on to stop this problem from growing out of control. They highlighted a need to change the use of antibiotics by doctors to reduce resistance, a need to boost development of new antibiotics, a new focus on alternative therapies to disrupt the rise of resistance, and a need for international action that spans drug regulation and drug use across humans, animals and the environment.
"*" indicates required fields