Hospital Infections Are Antibiotic Resistant in About 1 in 7 Cases: CDC
March 04, 2016
By: Martha Garcia
Adding to the mounting evidence that overuse of antibiotics is contributing to the development of resistant bacteria, or "superbugs", federal health experts indicate that about one-in-seven hospital-acquired infections are now antibiotic-resistant. 
The new data was published in the U.S. Centers for Disease Control and Prevention (CDC) Vital Signs and Morbidity and Mortality Weekly Report on March 3, highlighting concerns about the way medical professionals should treat antibiotic resistant hospital infections, which pose a serious risk for consumers.
The CDC compiled data in 2014 from the National Healthcare Safety Network; taking data on specific infections from 4,000,  short-term acute care hospitals, 501 long-term acute care hospitals and 1,135 inpatient rehabilitation facilities in all 50 states.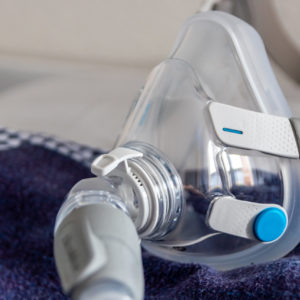 Did You Know?
Millions of Philips CPAP Machines Recalled
Philips DreamStation, CPAP and BiPAP machines sold in recent years may pose a risk of cancer, lung damage and other injuries.
Learn More
According to the findings, one in seven infections in acute care hospitals, related to catheters and surgeries, are caused by antibiotic-resistant bacteria. Many of the urgent serious antibiotic-resistant bacteria threaten patients while being treated in hospitals for other conditions. Of the 15 urgent serious antibiotic-resistant infections, seven are predominantly acquired in a healthcare setting.
Other research published last year concluded that many patients carry antibiotic-resistant bacteria into the hospital from nursing homes, while being taken to the hospital for other medical concerns.
The new data revealed nearly half of the cases of Staphylococcus aureus, the bacteria responsible for the staph infection MRSA, were resistant to methicillin. One-third of enterococci bacteria is resistant to vancomycin, a common antibiotic used by doctors in hospital settings, and more than half of Acinetobacter were resistant to multiple types of antibiotics.
Overall, 18% of Enterobacteriaceae were extended-spectrum betalactamase photype resistant, four percent of Enterobacteriaceae were carbapenem resistant, 16% of Pseudomonas aeruginosa were resistant to one or more types of drugs used to treat the bacteria.
Researchers found the likelihood of a patient becoming infected by any of the six most common bacteria was 12% for in-patient rehabilitation facilities, and 29% for long term acute care hospitals.
More than half of hospitalized patients are receiving antibiotic treatment on any given day, and one-quarter of that population has a hospital acquired infection, making them more likely to contract illnesses which are resistant to common antibiotic treatment.
Health officials say these findings reveal an urgent need for doctors to follow strict guidelines and recommendations for reducing and treating both hospital acquired infections and antibiotic-resistant bacterial infections.
Growing Threat of Superbug Infections
Research published last year concluded antibiotic-resistant superbugs are a growing threat to the U.S. healthcare system. The CDC data revealed higher-than-expected levels of enterobacteriaceae in some major U.S. cities.
CDC research published in 2013, revealed antibiotic-resistant hospital infections are on the rise. Nearly half of those infections are fatal in patients who are diagnosed with antibiotic-resistant bloodstream infections.
The CDC said antibiotic-resistant bacteria is often difficult or "impossible to successfully treat with antibiotics." These superbugs increase a patient's chance of death. Because of that, the National Institute of Allergy and Infectious Diseases recently announced $5 million in funding to organizations researching treatment for bacterial infections that do not include antibiotics.
During 2011, approximately 75,000 patients with an hospital acquired infection died during their hospitalization. More than half of those infections were common hospital infections, like infected surgical sites recently operated on and urinary tract infections. Drug resistant superbugs are emerging problem for the nations healthcare system, a British study concluded superbugs could kill 10 million people every year by 2050, if left unchecked.
The new report did reveal hospitals reduced the incidence of central-line associated bloodstream superbug infections in short-term acute care hospitals by 50% and nine percent in long-term care hospitals.
Surgical-site infections were reduced by 17% in short term acute care hospitals. Catheter-associated urinary tract infections reduced by 11 percent in long term care centers, 14 percent at inpatient rehabilitation centers; however short term care hospitals saw no reduction in those infections.
"*" indicates required fields