Despite Warnings, Antibiotic Use Has Not Changed In U.S. Hospitals: Study
September 28, 2016
By: Irvin Jackson
Although experts have repeatedly warned about the long-term consequences that may be caused by antibiotic overuse, which can increase the risk of drug-resistant infections disease, new research suggest that doctors in the United States are doing little to slow down use of the medications. 
In a study published this month in the medical journal JAMA Internal Medicine, researchers with the U.S. Centers for Disease Control and Prevention (CDC) note that little has changed with regard to use of antibiotics in recent years, despite warnings provided by regulators, health officials and other researchers.
More than two million Americans become ill with antibiotic-resistant infections every year, with most infections affecting children younger than 5 years old. Health experts attribute 23,000 deaths each year in the U.S. to drug resistant bacteria and consider one third of antibiotic prescriptions written in the U.S. to be unnecessary.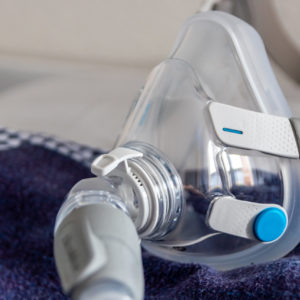 Did You Know?
Millions of Philips CPAP Machines Recalled
Philips DreamStation, CPAP and BiPAP machines sold in recent years may pose a risk of cancer, lung damage and other injuries.
Learn More
In the latest study, researchers conducted a retrospective analysis of adults and children given antibiotics as patients in hospitals from January 1, 2006, to December 31, 2012. They used data from about 300 acute care hospitals, collecting data for more than 34 million discharges, which represent about 166 million patient-days.
According to the CDC's findings, 55.1% of patients received at least one dose of antibiotics while hospitalized. While overall use did not change significantly during that period, the researchers saw increases in the use of a number of antibiotic classes, including cephalosporins, macrolides, glycopeptides, lactam and B-lactamase inhibitor combinations, carbapenems, and tetracyclines.
"Overall DOT (days of therapy) of all antibiotics among hospitalized patients in US hospitals has not changed significantly in recent years," the researchers concluded. "Use of some antibiotics, especially broad spectrum agents, however, has increased significantly. This trend is worrisome in light of the risking challenge of antibiotic resistance."
Antibiotics Overuse Concerns
The findings of this new study come amid increasing concerns about the widespread overuse of antibiotics, which may increase the risk of antibiotic resistant infections. Bacteria which are exposed to antibiotics, but do not die, can quickly pass on the genes that allowed them to resist the drug to the next generation. Since only those bacteria with genetic mutations allowing them immunity are likely to survive antibiotic treatment, those bacteria can quickly become dominant with antibiotic overuse, rendering many antibiotics ineffective.
According to a study published in May, antibiotics were prescribed unnecessarily in 30% of cases examined. This included prescriptions that were given to treat viral infections and prescriptions that were given for the incorrect length of time.
Research published in February determined unnecessary antibiotic prescriptions decreased when doctor's choices were scrutinized by their peers. Inappropriate antibiotic prescribing dropped by more than 16% after peer behavioral interventions were introduced into primary care practices.
A 2014 report commissioned by the British government warned antibiotic resistant infections may cause 10 million deaths every year, by the year 2050, unless drastic measures are taken to stop the growing risks.
In 2014, the White house announced a plan to fight the deadly infections caused by antibiotic resistant bacteria and slow the spread of resistant bacteria.
"*" indicates required fields