Antibiotics Risk of Aortic Aneurysm, Aortic Dissection Questioned in New Study
September 14, 2020
By: Irvin Jackson
The findings of a new study raise questions about the link between side effects of certain antibiotics, such as Levaquin, Avelox and Cipro, and an increased risk of collagen disorders, such as aortic aneurysm and aortic dissection, which can be fatal.
Concerns about a fluoroquinolone antibiotics risk of aortic dissection and aortic aneurysm emerged in late 2015, following the publication of a report in the medical journal JAMA Internal Medicine, which found that current use of Levaquin, Avelox or other similar drugs was associated with a two-fold increased risk of suffering an aortic aneurysm or dissection injury.
Several similar studies followed, and the FDA issued a major fluoroquinolone antibiotics warning in May 2016, due to a variety of "disabling and potentially serious side effects," which led the agency to conclude that the risks may outweigh the benefits associated with using the medications to treat uncomplicated infections.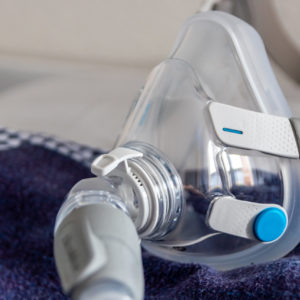 Did You Know?
Millions of Philips CPAP Machines Recalled
Philips DreamStation, CPAP and BiPAP machines sold in recent years may pose a risk of cancer, lung damage and other injuries.
Learn More
However, in May 2017, the FDA issued another drug safety communication indicating that it found no link between Cipro and similar antibiotics and an increased risk of aortic aneurysm and aortic dissection.
In a new study published this month in the medical journal JAMA Internal Medicine, Harvard researchers also question the link between fluoroquinolones and collagen disorders, saying the rates of actual incidents are very low; less than one tenth of one percent.
Aortic aneurysm is a painful and potentially serious condition involving a bulge in the aorta, where the walls of the artery have weakened. It can result in severe chest pain, as well as carry the risk of rupturing.
Aortic dissections are similar, but a potentially more serious and life-threatening condition, involving degradation within the layers of the aorta. Both pose a serious health risk and usually require invasive surgery to treat.
The researchers conducted an observational cohort study involving 279,554 patients who took antibiotics for pneumonia, and nearly 1 million patients who took antibiotics for urinary tract infections (UTIs). The researchers compared the use of Cipro, Avelox and Levaquin with Zithromax (azithromycin), Primsol (trimethoprim) and sulfamethoxazole; the latter two which are often used in combination.
According to the findings, fluoroquinolone antibiotics were linked to some increased rates of aortic aneurysm and aortic dissection compared to Zithromax, with an incidence rate of 0.03%, compared to 0.01% for pneumonia treatment. However, there was no comparable difference between fluoroquinolones and Primsol and sulfamethoxazole given for the treatment of UTIs, with both having rates of less than 0.01%.
The researchers concluded the overall incident rates were so low that, unlike the FDA determination, there were still benefits to using the drugs.
"The findings of this study suggest that, given the low rates of aortic aneurysm or aortic dissection across cohorts, the benefits of choosing fluoroquinolones, when appropriate, may outweigh a small potential increased risk of aortic aneurysms or dissections," the researchers concluded.
"*" indicates required fields