Antidepressant and Blood Thinner Combo May Increase Risk for Bleeding
September 28, 2011
By: Staff Writers
Some antidepressants could increase the risk of serious and potentially life-threatening bleeding among patients taking Plavix, aspirin and other anti-clotting drugs, according to the findings of a new study. 
Researchers from McGill University in Montreal say that when the blood thinners are taken in combinsation with a class of antidepressants known as selective serotonin reuptake inhibitors (SSRIs), users face a significantly increased risk of gastrointestinal bleeding, hemorrhagic stroke and other bleeding problems that require hospitalization. The findings were published on September 26 in the Canadian Medical Association Journal.
Data was analyzed on more than 27,000 Canadian heart attack patients ages 50 and up. The researchers found that patients given aspirin or Plavix alone had similar risk of bleeding complications, but when either drug was combined with an SSRI antidepressant, the risk of bleeding increased 42 percent. When both aspirin and Plavix were combined with an SSRI, the three drugs together increased the risk of bleeding by 57 percent.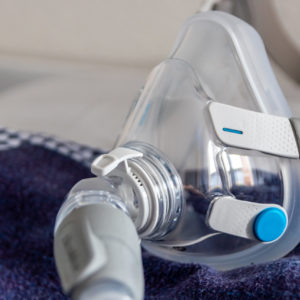 Did You Know?
Millions of Philips CPAP Machines Recalled
Philips DreamStation, CPAP and BiPAP machines sold in recent years may pose a risk of cancer, lung damage and other injuries.
Learn More
The popular antidepressants, such as Zoloft, Paxil, Prozac and Lexapro, are often given to heart attack patients in combination with aspirin and Plavix, because those patients frequently suffer from depression.
Plavix (clopidogrel) is prescribed to prevent blood platelets from sticking together to form clots. It is often prescribed to reduce the risk of heart attacks, strokes and blood clotting when drug coated stents are used in patients with arteriosclerosis and in other at-risk patients. It is a blockbuster medication, generating more than $6.5 billion in U.S. sales for Bristol Myers Squibb Co. and Sanofi-Aventis in 2010.
In the United States, there are a number of Plavix lawsuits pending against Bristol Myers Squibb Co. and Sanofi-Aventis that allege the drug makers heavily promoted the expensive medication without adequately researching the potential side effects of Plavix, which some studies suggest may actually provide no benefit over taking a four-cent-a-day aspirin.
In recent years, SSRIs have been linked to an increased risk of suicide and certain birth defects or malformations when taken during pregnancy. The medications have also been heavily promoted and are some of the most widely prescribed drugs in the United States.
An estimated 800 Paxil birth defect lawsuits have been filed against GlaxoSmithKline over their failure to warn consumers and doctors that use of the antidepressant during pregnancy could lead to congenital heart defects in newborns. The lawsuits also claim that the company hid test results and purposefully misled doctors about the risks associated with Paxil, which is one of the most commonly prescribed drugs in the United States.
More recently, momentum has been building for Zoloft lawsuits over Pfizer's failure to warn about the risk of birth defects when taken during pregnancy. Potential side effects of Zoloft for unborn children have been reported to occur when the drug is taken as early as the first trimester, a time when many women do not even realize they are pregnant.
michael

December 10, 2012 at 1:49 am

I was prescribed plavix in combination with prozac and had gastrointestinal bleeding for 7 months untill I stop taking it through my own discovery. I firmly believe that going through the chronic bleeding and steady diarrhea the combination caused several clots to arteries of my legs.
"*" indicates required fields