Antidepressant PPHN Risk from Pregnancy Use May Be Lower Than Thought: Study
June 05, 2015
By: Irvin Jackson
The findings of a new study suggest that there may only be small link between use of antidepressants during pregnancy and a risk of children being born with a serious and potentially life-threatening respiratory system birth defect, known as persistent pulmonary hypertension in newborns (PPHN). 
In the latest edition of the Journal of the American Medical Association (JAMA), researchers from Harvard Medical School and Brigham and Women's Hospital in Boston, Massachusetts, found an slightly increased risk of PPHN among the children of women who took antidepressants while pregnant, but said the link was much smaller than the six-fold risk found by other studies.
Researchers looked at data on women who filled at least one prescription for an antidepressant during the final trimester of pregnancy, including both older antidepressants and newer selective serotonin reuptake inhibitors (SSRIs), like Paxil and Zoloft.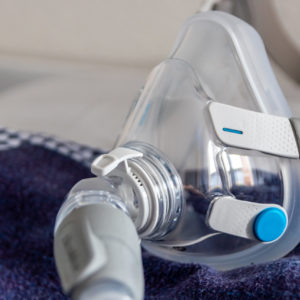 Did You Know?
Millions of Philips CPAP Machines Recalled
Philips DreamStation, CPAP and BiPAP machines sold in recent years may pose a risk of cancer, lung damage and other injuries.
Learn More
The study found that took SSRIs in late pregnancy had a 50% increased risk of giving birth to a child with PPHN. Those who took non-SSRI antidepressants had a 40% increased risk.
While some studies have yielded similar findings, others have indicated that the women taking SSRIs during their final trimester were six times as likely to have a child with PPHN as their peers.
Even though the study found a much smaller link, the researchers acknowledged that the link between antidepressants and PPHN does appear to be there.
"Evidence from this large study of publicly insured pregnant women may be consistent with a potential increased risk of PPHN associated with maternal use of SSRIs in late pregnancy," the researchers concluded. "However, the absolute risk was small, and the risk increase appears more modest than suggested in previous studies."
The findings are similar to those of Canadian researchers who published a study in January 2014 in the British Medical Journal. They found that the risk of developing PPHN after taking SSRIs during late pregnancy was 2.9 to 3.5 per 1,000 infants. They determined the risk was low, but statistically significant.
In December 2011, the FDA issued a drug safety communication warning about the link between SSRI pregnancy use and PPHN. However, the federal drug regulators said that there was conflicting data and said the association was unclear. That was a rollback of a 2006 warning by the FDA, which indicated that pregnancy exposure to SSRIs were associated with an increased risk of PPHN.
SSRI Birth Defect Lawsuits
Several years ago, GlaxoSmithKline faced hundreds of lawsuits over Paxil birth defects linked to PPHN. Those cases have been mostly settled.
Now, Pfizer faces more than 400 Zoloft birth defect lawsuits from parents who say the company failed to warn them that taking the drug during pregnancy placed their unborn children at risk of PPHN and other birth defects.
Zoloft (sertraline) is one of the most widely prescribed medications in the United States, and has been used by tens of millions of individuals. However, use of Zoloft by pregnant women has been linked to a potential increased risk of serious and potentially life-threatening birth defects and malformation for children.
In November 2006, the FDA added warnings about a potential risk of PPHN from Zoloft and other newer antidepressants when taken after the 20th week of pregnancy. The side effects of Zoloft and other similar medications were linked to a six times greater risk of PPHN.
In June 2007, studies found an association between the use of antidepressants like Zoloft early in the pregnancy and a risk of abnormal skull development, gastrointestinal abnormality and brain defects.
In September 2009, another study published in the British Medical Journal found that SSRI antidepressants like Zoloft increase the risk of heart defects when taken during the first trimester, a time when many women do not even know they are pregnant.
Zoloft lawyers are continuing to review cases for families as they learn that their child's birth defects or malformations may have been caused by use of the antidepressant during pregnancy, and it is expected that there may ultimately be several thousand cases brought against Pfizer.
"*" indicates required fields