Pregnant Women Need More Education On Antidepressant Birth Defect Risks: CDC
January 29, 2016
By: Irvin Jackson
A new government report warns that many women are still unaware of the risk of birth defects from antidepressant side effects when popular drugs like Zoloft and Paxil are used during pregnancy. 
Researchers with the U.S. Centers for Disease Control and Prevention (CDC) found that 15% of reproductive-age women in the U.S. filled a prescription for an antidepressant between 2008 and 2013. The findings, published on January 29 in the Morbidity and Mortality Weekly Report (MMWR), raise concerns due to numerous studies that have linked the drugs to major birth defects.
The report points out that most pregnancies in the U.S. are unplanned and not discovered until after the first few weeks. That means that women frequently take antidepressants on a regular basis may continue using the drugs during their first trimester of pregnancy unknowingly, the CDC researchers warn.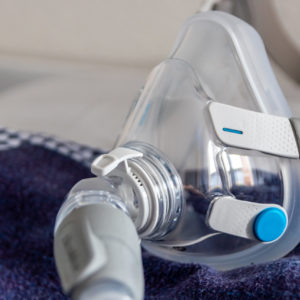 Did You Know?
Millions of Philips CPAP Machines Recalled
Philips DreamStation, CPAP and BiPAP machines sold in recent years may pose a risk of cancer, lung damage and other injuries.
Learn More
The report involved an examination of data on 5.8 million privately insured women ages 15 to 44, who are considered within the reproductive age. They looked at outpatient pharmacy claims and antidepressant prescriptions.
According to the findings, 15.4% of reproductive-aged women, on average, filled out an antidepressant prescription between 2008 and 2013. The most commonly prescribed antidepressants were Zoloft, bupropion-based drugs like Wellbutrin and Zyban, Celexa, Lexapro, and Prozac, in that order.
"This relative frequency of dispensing antidepressant prescriptions to this population raises public health concerns, given the high proportion of unplanned pregnancies, the lack of adequate information on the safety or risk of antidepressant use during pregnancy, and the reported possible association between the use of some antidepressants during early pregnancy and the occurrence of some major birth defects," the MMWR notes.
The CDC report indicates that the strongest associations between antidepressants and birth defects to date have been with Paxil and Prozac, but there have been a number of studies that also linked Zoloft side effects to birth defects as well.
The findings came just days after a government task force called for all adults to be screened for depression, particularly pregnant and postpartum women. The panel found that many doctors simply wait for patients to indicate they are depressed, which may result in a large number of people experiencing symptoms of depression and never receiving needed treatment.
Zoloft Birth Defect Concerns
Zoloft (sertraline) is one of the most widely prescribed medications in the United States, and has been used by tens of millions of individuals. However, several studies have suggested that use of Zoloft by pregnant women has been linked to a potential increased risk of serious and potentially life-threatening birth defects and malformation for children.
In November 2006, the FDA added warnings about a potential risk of persistent pulmonary hypertension in newborns (PPHN) from Zoloft and other newer antidepressants when taken after the 20th week of pregnancy. The side effects of Zoloft and other similar medications were linked to a six times greater risk of PPHN.
In June 2007, studies found an association between the use of antidepressants like Zoloft early in the pregnancy and a risk of abnormal skull development, gastrointestinal abnormality and brain defects.
In September 2009, a study published in the British Medical Journal (BMJ) found that SSRI antidepressants like Zoloft increase the risk of heart defects when taken during the first trimester, a time when many women do not even know they are pregnant.
There are currently several hundred Zoloft lawsuits pending nationwide involving children born with severe birth defects and malformations after exposure to the drug during pregnancy. All of the lawsuits involve similar allegations that the drug makers failed to adequately warn about the potential risk of becoming pregnant while taking Zoloft.
"*" indicates required fields