Antiepileptics Birth Defect Risk Not Seen with Trileptal, Lamictal: Study
August 16, 2011
By: Staff Writers
Researchers from Denmark say they have failed to find a link between major birth defects and the use of some newer epilepsy drugs, including Lamictal and Trileptal.
The study, which was published in the Journal of the American Medical Association, found no association between the two antiseizure medications and birth defects. This may mean that Lamictal and Trileptal could be safer alternatives to some other epilepsy drugs, such as Depakote and Topamax, which have recently been linked to an increased risk of infant malformations and defects when used during pregnancy.
Researchers looked at data from 1,532 infants who were exposed to a variety of antiseizure medications during pregnancy. The study found that 49 (3.2%) were diagnosed with major birth defects, while such defects typically only occur in about 2.4% of the population.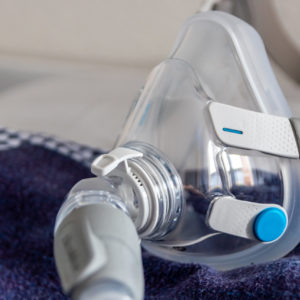 Did You Know?
Millions of Philips CPAP Machines Recalled
Philips DreamStation, CPAP and BiPAP machines sold in recent years may pose a risk of cancer, lung damage and other injuries.
Learn More
While data on a variety of other drugs, including Topamax, was insufficient to form an opinion, researchers indicated that there was no association between birth defects and Lamictal or Trileptal.
Lamictal (lamotrigine) is approved by FDA for the treatment of epilepsy and bipolar disorder. It has been linked to a potentially fatal form of skin reaction known as Stevens-Johnson Syndrome.
Trileptal (Oxcarbazepine) is an anticonvulsant drug approved by FDA to treat seizures, but it is frequently used to treat bipolar disorder and neuropathic pain as well. It too has been associated with Stevens-Johnson Syndrome.
The findings of this study could be important for pregnant women suffering from seizures, as a number of recent studies have linked other epilepsy drugs, such as Depakote, Tegretol and Topamax, to a variety of serious birth defects.
Depakote was approved in the United States in 1978 for treatment of certain forms of epilepsy. However, Depakote pregnancy side effects have been linked to an increased risk of severe birth defects when taken during the first trimester, especially during the first 28 days when neural tube closure and other critical formations are taking place.
In 2006, the FDA added a "black box" warning about the potential risk of birth defects from Depakote after a study found that 20% of pregnant mothers who gave birth while on Depakote had a child with malformations or a birth defect. Birth defects associated with Depakote include spina bifida, cleft palate, abnormal skull development, malformed limbs, holes in the heart and urinary tract problems.
Some birth defects have been identified with carbamazepine, which is marketed as Tegretol, Carbatrol, Epitol and Equetrol. According to a study last year, 3.3% of women who took the drug during the first trimester gave birth to children with malformations or defects. The Tegretol birth defect side effects were associated with a 2.6 times higher risk of having a child born with spina bifida than women who were not exposed to carbamazepine.
Topamax (topiramate), which is a newer epilepsy drug approved in 2004, has also recently been associated with a risk of problems when used during pregnancy.
On March 4, the FDA announced that new warnings about the risk of oral clefts from Topamax would be added to the medication's label after data showed infants exposed to Topamax during the first trimester of pregnancy, when many women do not even know they are pregnant, face an increased risk of cleft lip or cleft palate.
A number of women who have given birth to children with a defect or malformation after using the drug while pregnant are considering a potential Topamax lawsuit against the drug makers as a result of their failure to research the pregnancy risks associated with the medication or adequately warn about the risk of Topamax cleft palate and lip problems.
"*" indicates required fields