Antioxidants, Vitamin E May Accelerate Lung Cancer: Study
January 30, 2014
By: Martha Garcia
New research suggests that use of vitamin E supplements may actually accelerate lung cancer tumor growth, raising concern about the use of antioxidants.
In a study published this month in the medical journal Science Translation Medicine, researchers found that use of antioxidants, particularly vitamin E, increased the rate of tumor progression in mice and those findings were replicated in human tissue experiments.
The antioxidants caused a 2.8-fold increase in lung tumors and resulted in more invasive and aggressive tumors compared to the tumors in mice who received no antioxidants.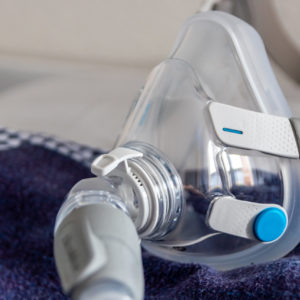 Did You Know?
Millions of Philips CPAP Machines Recalled
Philips DreamStation, CPAP and BiPAP machines sold in recent years may pose a risk of cancer, lung damage and other injuries.
Learn More
Vitamin E and another antioxidant, acetylcysteine, which are often given to patients with chronic obstructive pulmonary disease (COPD) to reduce mucus, caused the mice to die twice as quickly from lung cancer.
Researchers found the supplements negated the antioxidant effect in the body.
While the study did not focus on whether the antioxidants caused initial tumor growth, it did find it accelerated the growth of early tumors and precancerous lesions in high risk populations, such as smokers or patients with COPD.
Researchers found that vitamin E blocked one of the body's key cancer fighting mechanisms, a gene named p53. This is the tumor suppressing gene whose signal is blocked during this process, allowing cancer cells to escape the body's own defense system.
During the tests, the mice received four daily doses of vitamin E, which is the equivalent of 50 times the recommended daily intake in the American diet.
The study also did not investigate whether the same effect was true of vitamin E received from natural sources in the diet from fruits and vegetables, such as spinach, almonds, avocados and fish sources.
It also did not focus on other antioxidants gained from sources, like blueberries, blackberries, artichoke hearts and cranberries.
Antioxidants have typically been thought to protect cells from free radicals and fight cancers, a long held tenet promoted by the food supplement industry.
However, research over the last few years have found this may not always be the case and some are now challenging the idea of taking extra vitamin supplements, except for cases of malnutrition.
Currently, nearly 90% of all Americans have a diet which contains less than the recommended intake of vitamin E from traditional sources. As a result of this and other deficiencies, the supplement industry has grown to a $12 billion a year industry.
Per Lindahl, co-author of the study from Sweden's University of Gothenburg, recommends patients with lung cancer do not take extra antioxidants. Further research is needed to determine if the same effects are true for other antioxidants.
"*" indicates required fields