Antipsychotics and Cholinesterase Inhibitors Linked to Increase Fall Risk For Elderly Users: Study
September 28, 2021
By: Irvin Jackson
Side effects of antipsychotic medications and some drugs used to treat Alzheimer's disease may increase the risk of dangerous falls among elderly users, according to the findings of a new study.
In a report published this month in the medical journal The BMJ, researchers from Taiwan say the use of antipsychotics and a class of medications known as cholinesterase inhibitors significantly increases the risk of falls, particularly when used together. However, the highest risks were in the pretreatment periods, indicating other factors besides the drugs, are major contributors to elderly fall injuries.
Cholinesterase inhibitors, like Exelon, Razadyne and Aricept, are used to treat mild to moderate cases of Alzheimer's disease, and thus often prescribed to elderly patients on their own or who are residents of a nursing home. In addition, antipsychotics are often used among individuals with Alzheimers or dementia, against FDA and medical advice, as "chemical restraints" in nursing homes, to keep residents sedated. However, such use carries serious risks and is generally considered a form of nursing home abuse.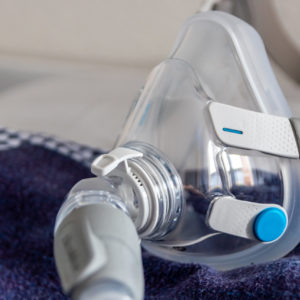 Did You Know?
Millions of Philips CPAP Machines Recalled
Philips DreamStation, CPAP and BiPAP machines sold in recent years may pose a risk of cancer, lung damage and other injuries.
Learn More
In this latest study, researchers sought to determine how the use of these two types of drugs affected elderly fall risks. They looked at data from Taiwan's National Health Insurance Database involving more than 15,000 adults ages 65 and up, who were recently prescribed antipsychotic drugs and cholinesterase inhibitors, and who suffered a fall or fracture between 2006 and 2017.
According to the findings, the highest risk was during a 14-day pretreatment period, before patients started the drugs, when they faced a six times higher risk of falls or fractures. However, once the patients were on the drugs, researchers discovered there was a 35% increased risk of falls and fractures if patients took both drugs, compared to those who did not use the drugs. Additionally, taking antipsychotics alone carried a 33% increased risk and taking the Alzheimer's drugs carried a 17% increased risk of falls or fractures.
"The incidence of falls and fractures was high in the pretreatment period, suggesting that factors other than the study drugs, such as underlying diseases, should be taken into consideration when evaluating the association between the risk of falls and fractures and use of cholinesterase inhibitors and antipsychotic drugs," the researchers concluded. "The treatment periods were also associated with a higher risk of falls and fractures compared with the non-treatment period, although the magnitude was much lower than during the pretreatment period. Strategies for prevention and close monitoring of the risk of falls are still necessary until patients regain a more stable physical and mental state."
The findings appear to place most of the increased risk with the antipsychotics specifically, according to the data.
In February 2018, The Human Rights Watch issued a report called "They Want Docile", which warned about the rampant use of drugs meant to mollify elderly residents. The report indicated about 179,000 nursing home residents per week are given unnecessary antipsychotic medications, most of those suffering from dementia or Alzheimer's disease.
The drugs are often given without the informed consent of the residents or their family members, the researchers found. In addition, residents are often pressured to consent, or family members are informed of use of the drugs on short notice and without any explanation of the risks or benefits.
"*" indicates required fields