AirTag Class Action Lawsuit Indicates Apple Failed to Prevent Use By Stalkers and Abusers to Find Victims
October 17, 2023
By: Irvin Jackson
Dozens of consumers have joined an Apple AirTag lawsuit, alleging that the manufacturer failed to take sufficient steps to prevent the small, inconspicuous tracking devices from being used by stalkers and abusers, pointing to a number of murders and other incidents that may have been avoided.
Late last year, two women, Lauren Hughes and one identified only as Jane Doe, filed a class action lawsuit against Apple, Inc. in the U.S. District Court for the Northern District of California, over design problems that allegely allow AirTag devices to misused. However, in an amended complaint (PDF) filed on October 6, more than 31 additional plaintiffs signed on to the case, claiming the devices are being hidden in purses and clothes, or in cars, by those seeking to do harm or spy on people.
The Apple AirTag is a small device about the size of a quarter, which is designed to be placed in luggage or wallets, so that the user can track an item if it gets lost through the company's "FindMy" App. Because it uses millions of other Apple devices as reference points, it is extremely accurate.
However, plaintiffs say the small size and lack of safety features allows AirTags to easily be hidden in someone's belongings or vehicle without being noticed, allowing predators or abusers to track individuals for nefarious purposes, without providing sufficient warning.
Apple AirTag Stalking Risks
The lawsuit indicates that experts and advocates, like the National Network to End Domestic Violence, warned Apple that its design made the AirTag ripe for abuse, specifically by stalkers. However, the company claimed it had made the device "stalker proof" using technologies plaintiffs say have utterly failed.
"The concerns were well founded. Immediately after the AirTag's release, and consistently since, reports have proliferated of people finding AirTags placed in their purses, in or on their cars, and even sewn into the lining of their clothes, by stalkers in order to track their whereabouts," the lawsuit states. "The consequences have been as severe as possible: multiple murders have occurred in which the murder used an AirTag to track the victim. Similarly, individuals have been murdered – or murdered others – when using AirTags to track down stolen property and confront the thieves."
Some reports even indicate police have seen them used to track potential or current sex trafficking victims, the lawsuit notes. It also indicates AirTags have been used to stalk celebrities, ex-spouses, and the new partners of ex-spouses, all without individuals being aware they are being tracked, resulting in assaults and murders.
"In January 2022, an Akron, Ohio woman was stalked by her ex-boyfriend, who buried an AirTag in the back pocket of the passenger seat in her car. The stalker used the AirTag to follow the woman and shoot her," the lawsuit notes. "In June of 2022, an Indianapolis woman hid an AirTag in her boyfriend's car, followed him to a bar, and ran him over with her car, killing him at the scene."
The murdered man was the son of one of the newly signed-on plaintiffs.
Apple AirTag "Stalker Proof" Technology Failed
The lawsuit notes that Apple claimed the devices were "stalker proof" to assuage fears of abuse. However, the plaintiffs, and a number of investigative reports, have deemed that technology to be woefully inadequate.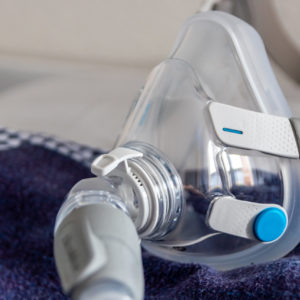 Did You Know?
Millions of Philips CPAP Machines Recalled
Philips DreamStation, CPAP and BiPAP machines sold in recent years may pose a risk of cancer, lung damage and other injuries.
Learn More
If an AirTag is moving in conjunction with another Apple device, such as an iPhone or iPad, the device will post a notification indicating an AirTag is in use nearby. However, when the AirTags were first rolled out, it would take up to 72 hours for someone to be notified after the AirTag had been detected moving with them. In addition, the warning was only given to those who had a device using the Apple ios operating system.
Eventually, Apple reduced the time it took to receive a warning, but plaintiffs say it can still take up to 24 hours for their device to notify them of a nearby AirTag after it has been detected. The company has also partnered with Android to include the technology on those devices as well.
However, plaintiffs and experts say that still leaves many gaps ripe for abuse, such as the person not having an Apple or iPad device or the appropriate app, and the fact that 24 hours is still too long a time to be vulnerable to an unknown tracking device.
The plaintiffs seek class action status for the lawsuit, which presents claims of negligence, design defect, unjust enrichment, intrusion upon seclusion, negligence per se and violations of several California privacy and consumer protection laws.
"*" indicates required fields