Aranesp, Epogen and Procrit Blood Clot Risk Confirmed: Study
November 11, 2009
By: AboutLawsuits
According to new research, the anti-anemia drugs Aranesp, Epogen and Procrit not only increase the risk of blood clots, but they also do not appear to be doing what they were designed to do.
A study published on-line Tuesday by the Journal of the National Cancer Institute suggests that Epogen, Procrit and Aranesp side effects double the risk of patients developing blood clots. The results also indicate that the drugs, designed to reduce the number of blood transfusions needed during chemotherapy, have resulted in no detectable drop in the number of blood transfusions performed since they were introduced.
Researchers from New York-Presbyterian Hospital and Columbia University Medical Center conducted a 10-year study of 55,000 cancer patients, monitoring the effects of a class of drugs known as erythropoiesis-stimulating agents (ESAs). The study found a doubling of the risk of blood clots by patients using the drugs. Researchers also discovered that even though the use of the drugs increased by a factor of 10 between 1991 and 2002, there was no detectable decrease in the rate of blood transfusions among the same patients.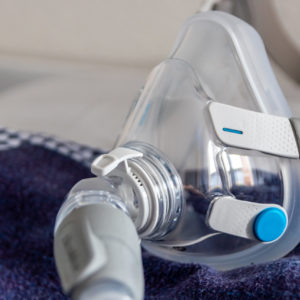 Did You Know?
Millions of Philips CPAP Machines Recalled
Philips DreamStation, CPAP and BiPAP machines sold in recent years may pose a risk of cancer, lung damage and other injuries.
Learn More
Amgen's Aranesp (darbepoetin alfa) and Epogen (Epoetin alfa) and Johnson and Johnson's Procrit (Epoetin alfa) are prescribed to patients with kidney disease, anemia, HIV and cancer to stimulate bones to increase the production of red blood cells. They are also prescribed to patients preparing to undergo major non-heart surgery to reduce the number of transfusions such patients must receive.
In 2008, Aranesp sales were $3.1 billion, and Procrit accounted for $2.46 billion in sales. Researchers estimated that by 2002, the drugs were being prescribed to nearly half of all cancer patients.
Sales have fallen in recent years, following research that suggested the drugs increase the risk of serious and potentially life-threatening health problems. In 2007, the FDA issued a public health advisory regarding the anemia drugs, saying that they could increase the risk of injury or death at high doses. The FDA required that the drugs carry a "black box warning" alerting patients to the risk of blood clots, strokes, heart attacks and death. The black box warning is the strongest label warning the FDA can require of a medication.
Late last month, a different study was published in the New England Journal of Medicine with results that indicate that diabetes patients on Aranesp faced twice the risk of stroke and did not reduce their risk of death or cardiovascular event while taking the drug.
Researchers in this latest study say that the results raise questions on whether the risk ESAs outweighs the benefits. They also suggested that there need to be additional studies that look for long-term toxicity in patients.
Elsa

June 8, 2010 at 8:03 pm

My dear brother inlaw had been recieving procrit for a few years and when his doctor increased the dosage he began recieving the medication at the dialysis clinic and the doctor would co sign for the medication at the clinic. When the pt became anemic and suffered from blood clots, the dosage had been increased with no concern for his life. The pt suffered a stroke, and that doctor was at his side[Show More]My dear brother inlaw had been recieving procrit for a few years and when his doctor increased the dosage he began recieving the medication at the dialysis clinic and the doctor would co sign for the medication at the clinic. When the pt became anemic and suffered from blood clots, the dosage had been increased with no concern for his life. The pt suffered a stroke, and that doctor was at his side.While documenting the medication the pt was currently taking, no mention of the procrit was made. while waiting for 10 hours in the ER he fell into a coma. Pt was than taken to the OR for surgery and no consent or mention of the the coma to the family occurred. The hospital began to cover-up what actually occurred and attempted to provide fraudulant consent forms without signatures or copied family signatures on forms, and even made claims that pt gave consent. Pt was found unrespondsive and was unable to give consent. The first surgery occurred one hour after family arrived, and nobody gave the family the option refuse the unnessessary medical procedures that the pt was subjected to. The staff needed to show something was done, even if its to late. The pt died
"*" indicates required fields