Arctic Cat Recall: 2008 Arctic Cat 50cc and 90cc ATV
June 25, 2008
By: AboutLawsuits
On Tuesday, Arctic Cat issued a voluntary recall for certain models of their 2008 Arctic Cat 50cc and 90cc Youth Model ATV due to a product defect which could cause the driver to lose control of the ATV and crash.
UPDATED RECALL INFORMATION 6/26/2008: Additional Youth ATV recalls were announced by Kawasaki and KYMCO for similar problems which could cause loss of speed control.
The speed controller can fail to return to the idle position when the throttle lever is released, or it could fail to be idle when the vehicle is started. The U.S. Consumer Product Safety Commission and Arctic Cat urge owners to stop using their vehicle and contact their local dealer to arrange repairs at no charge.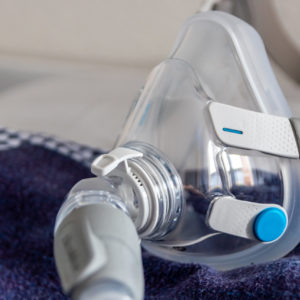 Did You Know?
Millions of Philips CPAP Machines Recalled
Philips DreamStation, CPAP and BiPAP machines sold in recent years may pose a risk of cancer, lung damage and other injuries.
Learn More
Approximately 6,000 vehicles are impacted by the Arctic Cat recall, including DVX 50, DVX 90, 50 2×4 and 90 2×4 models. The recall only applies to the following models, which were sold nationwide between July 2007 and June 2008 for between $1,800 and $2,400.
2008 DVX 50 Black/Red (Model #: A2008KSA2BUSD)
2008 DVX 50 Black/Lime (Model #: A2008KSA2BUSE)
2008 DVX 50 Pink (Model #: A2008KSA2BUST)
2008 DVX 90-California-Black/Red (Model #: A2008KSB2BCAD)
2008 DVX 90-California-Black/Lime (Model #: A2008KSB2BCAE)
2008 DVX 90-California-Pink (Model #: A2008KSB2BCAT)
2008 DVX 90 Black/Red (Model #: A2008KSB2BUSD)
2008 DVX 90 Black/Lime (Model #: A2008KSB2BUSE)
2008 DVX 90 Pink (Model #: A2008KSB2BUST)
2008 50 2X4 Auto Green (Model #: A2008KUA2BUSG)
2008 50 2X4 Auto Red (Model #: A2008KUA2BUSR)
2008 50 2X4 Auto Pink (Model #: A2008KUA2BUST)
2008 90 2X4 Auto-California-Green (Model #: A2008KUB2BCAG)
2008 90 2X4 Auto-California-Red (Model #: A2008KUB2BCAR)
2008 90 2X4 Auto-California-Pink (Model #: A2008KUB2BCAT)
2008 90 2X4 Auto Green (Model #: A2008KUB2BUSG)
2008 90 2X4 Auto Red (Model #: A2008KUB2BUSR)
2008 90 2X4 Auto Pink (Model #: A2008KUB2BUST)
Carlis

February 18, 2009 at 11:15 pm

Looking for attorny to file class action A/C for the bad frames on 04 05's Frames breaking due to faulty design have contacts of 50 others with the same problems. I have 2 frames on the same bike, 2nd broke in 800 miles. Have had the frames tested and looked at by engineering firm

Youth ATV Recall Expanded: Kawasaki and KYMCO ATVs also could lose speed control — AboutLawsuits.com

June 27, 2008 at 3:43 pm

[...] risk that the vehicles could lose speed control. A similar recall was issued earlier in the week by Arctic Cat for their Youth ATV. All three recalls indicate that the throttle could fail to return to the idle position when [...]
"*" indicates required fields