Arkansas Surgery Malpractice Lawsuits Filed Against Doctor by Two Patients
July 23, 2009
By: AboutLawsuits
An Arkansas surgeon faces two separate medical malpractice lawsuits filed just months apart for alleged surgery mistakes that left patients with permanent injuries.
In one complaint, filed earlier this month, plaintiff John Walters claims Dr. John B. Weiss left a surgical tool in his thigh and then mocked him about it, daring him to sue, according to a story in the Northwest Arkansas Times.
In another surgical malpractice lawsuit filed in March against the same doctor, plaintiff William E. Black claims Dr. Weiss failed to properly close a chest incision after heart surgery, leading to serious complications. Black says Weiss offered to fix the problem with another surgery, but that procedure carried a 30% chance of death.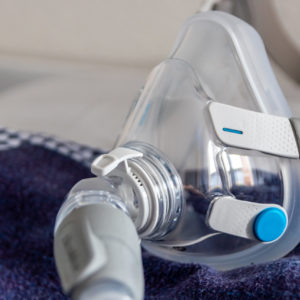 Did You Know?
Millions of Philips CPAP Machines Recalled
Philips DreamStation, CPAP and BiPAP machines sold in recent years may pose a risk of cancer, lung damage and other injuries.
Learn More
Both lawsuits accuse Weiss of medical negligence and seek damages for lost wages, pain, suffering, and medical expenses. Walters' lawsuit also includes Washington Regional Medical Center, an insurance company, and a number of unnamed hospital employees. Black had filed against both Weiss and the hospital, but the lawsuit against the hospital was dismissed.
Black's malpractice lawsuit claims that he passed out two days after having an aortic valve replacement and coronary artery bypass and was diagnosed with respiratory failure after being found unconscious, cold and clammy to the touch. Black charges Weiss with failing to appropriately diagnose post operative complications with the chest incision after surgery. He claims that he is now unable to work as a result of the injuries.
Walters' malpractice lawsuit claims that Weiss left a "blue surgical tunneler" in his left thigh after surgery on December 16, 2004. The tool allegedly caused Walters to contract chromic myelomnocytic leukemia, due to the restriction of blood flow to his left thigh. He also claims to suffer bouts of edema, swelling caused by a buildup of fluid in body tissues, as a result of the medical error.
The tool was discovered in an X-ray by another doctor in July 2008. Walters claims that, when confronted about leaving the tool behind, Weiss said, "Yeah, I did it. What are you going to do, go hire some 10-cent attorney to sue me?"
According to a 2003 report published in the New England Journal of Medicine, there are about 1,500 cases a year in which a surgical tool was left behind after surgery. In many cases, forgotten surgical tools left after surgeries are not discovered for a number of years, when patients begin suffering from unexplained symptoms.
Given the difficulty detecting surgical mistakes involving foreign objects left behind during surgery, most states provide exceptions to the statute of limitations which provide patients more time to file a malpractice lawsuit if they do not discover the mistake right away.
John

October 11, 2009 at 5:23 am

Has anyone else suffered from a malfunction of an aeortic pig valve? Mine failed after only 2-1/2 months.
"*" indicates required fields