EPA Assesses Conditions for Using Asbestos-Containing Talc in Risk Evaluation
July 06, 2022
By: Irvin Jackson
Following a recent ruling which banned the use of crysotile asbestos, federal environmental regulators are now turning their attention to other forms of the cancer-causing substance, including asbestos-containing talc products.
Late last month, the U.S. Environmental Protection Agency (EPA) issued plans for the final scope of its risk evaluation for asbestos (PDF), focusing on "legacy uses" of asbestos and its disposal.
This broader risk assessment, which was not originally planned, comes as a result of the agency reaching a settlement in two lawsuits last year to resolve claims the agency failed to adequately evaluate the public health risks of all products containing asbestos fibers, including talcum powder, which has been linked to mesothelioma, lung cancer, and ovarian cancer.
While the first part of the asbestos assessment dealt specifically with crysotile asbestos, Part 2 of the assessment will focus on tremolite, amosite, actinolite, crocidolite, anthophyllite, and Libby amphibole asbestos. These "legacy" uses of asbestos are believed to be a health threat even though they are no longer being imported.
In addition, Part 2 of the assessment will deal with the disposal of asbestos products, according to the agency, including how to handle talc that contains asbestos, which has been blamed for contributing to the cancer risk associated with Johnson's Baby Powder and other talcum powder products.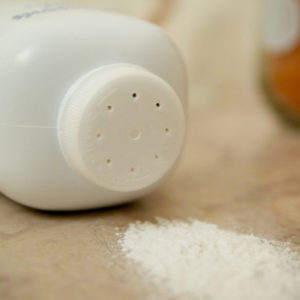 "Additionally, another commercially mined substance, talc, has been implicated as a potential source of asbestos exposure," the document states. "Talc can also be co-located geologically with asbestos, where asbestos can remain in small or trace amounts following extraction. Thus, EPA will determine the relevant conditions of use of asbestos-containing talc, including but not limited to any 'legacy use' and 'associated disposal' where asbestos is implicated."
The EPA's Part 2 asbestos assessment will look at the risks of occupational exposure, consumer and bystander exposure, exposure to the general population, environmental exposure and exposures to susceptible subpopulations. The EPA has said it will not assume that personal protection equipment (PPE) is being properly utilized in these situations.
Asbestos Exposure Lawsuits
The risks of asbestos exposure, which can cause lung cancer, asbestosis and mesothelioma, have been known for about a century, although they did not get widely publicized until 1964. Most modern, first-world countries banned asbestos use in its entirety decades ago. But not the United States.
The EPA's determination of asbestos risks follows decades-long mesothelioma litigation, which is often referred to as the longest running mass tort in the history of the United States.
Asbestos lawsuits have been filed by more than 600,000 people against approximately 6,000 defendants, all raising similar allegations that manufacturers and sellers of products containing asbestos knew about the risk of mesothelioma and other asbestos injuries, yet failed to provide adequate warnings.
Concerns over talcum powder asbestos risks have mounted in recent years as Johnson & Johnson faces more than 38,000 Baby Powder lawsuits and Shower-to-Shower lawsuits filed by women diagnosed with ovarian cancer, mesothelioma and other injuries. Defending against the talc ovarian cancer claims has already cost Johnson & Johnson $1 billion, on top of Baby Powder settlements and verdicts that have amounted to another $3.5 billion
"*" indicates required fields