Asbestos Settlement Results in EPA Agreement to Perform Broader Risk Assessments of Talc, Other Human Endpoints
October 19, 2021
By: Irvin Jackson
The U.S. Environmental Protection Agency (EPA) has agreed to settle two lawsuits that alleged the agency failed to adequately evaluate the public health risks of all products containing toxic asbestos fibers, including talcum powder, which have been linked to mesothelioma, lung cancer and ovarian cancer.
The asbestos settlement agreement was filed in The United States Court of Appeals for the Ninth Circuit on October 13, detailing how the EPA agreed to perform an in-depth risk evaluation for asbestos by December 2024, as well as launching studies into the risks of widespread legacy asbestos using in buildings and retail goods.
Despite most applications of asbestos being banned, there are still about 750 metric tons of asbestos used in the United States every year. The EPA was given a chance to ban asbestos in 2016, as part of a new chemical safety law meant to require safety reviews of key chemicals, but refused. The EPA again refused to put an outright ban on asbestos in place in April 2019, as part of a significant new use rule. That decision came amid public comments by doctors, health experts and consumers who supported a ban.
As a result, two lawsuits were filed by the Asbestos Disease Awareness Organization (ADAO), who challenged the December 2020 findings of the EPA's Part 1 Asbestos Risk Evaluation, which reviewed 32 conditions of use for only chrysotile asbestos. This known human carcinogen is still heavily used in in manufacturing, processing, distribution in commerce, occupational and consumer uses, and disposal in the U.S.
The first of the lawsuits accused the EPA of ignoring the best available science when determining safe-use cases and failed to provide the public with a full picture of the risks of this deadly asbestos containing talc products, while also neglecting five other commonly found types of asbestos in consumer goods. The focus on talcum powder concerns comes as Johnson & Johnson and some cosmetics manufacturers have been accused of selling talc-based products tainted with asbestos fibers, which could cause mesothelioma and various forms of cancer.
Under the EPA asbestos settlement, the agency will perform a more robust and comprehensive evaluation to document the potential harm asbestos continues to cause in the United States. The agreement includes a consent decree to resolve a second lawsuit filed against the EPA by ADAO, who accused the agency of failing to carry out Part 2 of the asbestos assessment on legacy asbestos fibers found in many consumer products, including talc and talc-containing products.
The consent decree requires the EPA to finish Part 2 of its risk evaluation by Dec. 1, 2024, and provide the court with updates on its progress every 180 days. The progress will be made publicly available for comment and is anticipated to be first available for review by the end of 2021.
"A more robust and comprehensive evaluation will finally help us document the severe and deadly harm that asbestos continues to cause Americans. Over 40,000 Americans die each year from asbestos-caused illnesses," Linda Reinstein, the CEO of ADAO, said in a press release issued on October 13. "The last time EPA attempted to ban asbestos was in 1989, and since then, over one million people in America have died due to asbestos exposure, which causes mesothelioma and cancers of the lung, larynx, and ovaries. There is no safe level of exposure."
The risks of asbestos exposure, which can cause lung cancer, asbestosis, mesothelioma and other serious health injuries, have been known for about a century, although they did not get widely publicized until 1964. Most modern, first-world countries banned asbestos use in its entirety decades ago. But not the United States.
Although U.S. law allows products to contain up to 1% of asbestos and still be considered "asbestos free," past research warns that it only takes one fiber of asbestos to lodge in the lungs to cause mesothelioma, which may not be diagnosed until decades later.
Talcum Powder Asbestos Concerns
In addition to concerns over the EPA handling of asbestos, the U.S. Food and Drug Administration's (FDA) handling of asbestos in talc cosmetic products has also drawn sharp criticism in recent years, after the toxic fibers in cosmetic talcum powder and other products such as Johnson & Johnson baby powder.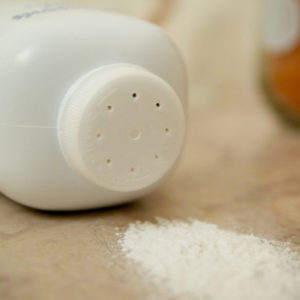 Talc is a mineral that has been used in baby powder and other personal care products for decades. However, it has recently been discovered that some raw ingredients may contain toxic asbestos elements, depending on where the talc is mined. This can be especially difficult to identify and detect, considering the FDA doesn't require companies to test for it. Instead, the agency calls for voluntary testing.
In response to growing concerns, Johnson & Johnson discontinued the use of talc-based powder in the U.S. and Canada in May 2020. However, the company still faces tens of thousands of Johnsons' Baby Powder lawsuits and Shower-to-Shower lawsuits filed on behalf of consumers diagnosed with ovarian cancer, mesothelioma and other injuries that are allegedly caused by asbestos in talc.
Defending against the talcum powder litigation has cost Johnson & Johnson $1 billion, on top of settlements and verdicts that have amounted to another $3.5 billion. This week the company announced it had placed all of its talcum powder liability into a new subsidiary, and then had that subsidiary declare bankruptcy as a means to avoid direct liability for Johnson & Johnson.
"*" indicates required fields