Asbestos Deaths from Mesothelioma Still on the Rise: CDC
April 24, 2009
By: AboutLawsuits
According to a report from the U.S. Centers for Disease Control and Prevention (CDC), the number of asbestos deaths each year from diagnosed cases of malignant mesothelioma continues to increase, but it is expected to peak by 2010.
Mesothelioma is a rare form of cancer that is associated with asbestos exposure. As a result of a long latency period of between 20 and 40 years between exposure to asbestos and diagnosis, the cancer is often at a very advanced stage by the time it is discovered and usually results in death.
Asbestos was widely used in a variety of manufacturing and construction applications throughout the last century, with use peaking in 1973.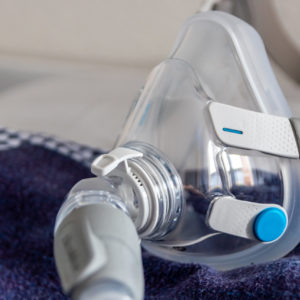 Did You Know?
Millions of Philips CPAP Machines Recalled
Philips DreamStation, CPAP and BiPAP machines sold in recent years may pose a risk of cancer, lung damage and other injuries.
Learn More
Although most uses of asbestos have been banned since the mid-1980s, the toxic substance is still widely present in buildings and will not be removed until the buildings are demolished or remediation occurs. It is estimated that around 1.3 million general industry and construction workers continue to be exposed to asbestos today.
The CDC's National Institute for Occupational Safety and Health (NIOSH) released a report today that analyzed the number of mesothelioma deaths that occurred in the United States between 1999 and 2005.
Over this seven year period, there were 18,068 asbestos deaths reportedly caused by malignant mesothelioma. While the annual death rate in the United States remained stable at around 14 per million, the number of mesothelioma deaths increased from 2,482 in 1999 to 2,704 in 2005.
The CDC report suggested that renovation, maintenance, or demolition activities that could disturb asbestos should only be performed when sufficient precautions for both the workers and the public are taken. Physicians were also advised to document the occupational history of mesothelioma cases.
"Despite regulatory actions and the sharp decline in use of asbestos, potential exposure to asbestos continues, but most deaths from mesothelioma in the United States derive from exposures decades ago," according to an editorial note attached to the report.
As a result of the long period of time over which mesothelioma manifests, the report concluded that the number of mesothelioma deaths will likely peak by next year, with a decrease and return to background levels hopefully occurring by 2055.
Exposure to asbestos throughout most of the 20th century has resulted in over 600,000 asbestos lawsuits filed on behalf of people who have been diagnosed with mesothelioma or other asbestos-related diseases. The lawsuits have been filed against more than 6,000 different defendants who manufactured, sold or worked with the toxic substance.
William

May 25, 2009 at 7:20 pm

Why are 1.3 million workers still being exposed if we are clearly aware of the danger at this time in history? That's not right. How can we protect the people who are still working with asbestos?
"*" indicates required fields