Asbestos Exposure Causes 20 U.K. Residents to Die Every Week: Report
November 06, 2009
By: AboutLawsuits
The United Kingdom has launched an asbestos educational campaign to warn its workers about the dangers of asbestos exposure and that the risk of death from asbestos-related illnesses, such as mesothelioma, asbestosis and lung cancer, is still a very real and looming threat in many industries.
The new campaign, "Asbestos: The Hidden Killer" is aimed at educating electricians, plumbers, joiners and others who may work around older structures in the United Kingdom, warning that they could unknowingly be exposed to asbestos fibers. Government officials hope to educate people about steps they can take to protect themselves.
The British government's Health and Safety Executive (HSE) expects to spend about £1.2million on the campaign, which is the equivalent $2 million U.S. dollars. The HSE also released a report to accompany the campaign which quantified the spread of asbestos-related illnesses and deaths throughout the country.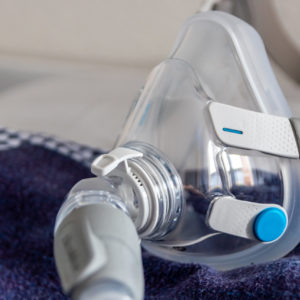 Did You Know?
Millions of Philips CPAP Machines Recalled
Philips DreamStation, CPAP and BiPAP machines sold in recent years may pose a risk of cancer, lung damage and other injuries.
Learn More
According to the HSE report, about 4,000 people in Britain die each year from asbestos-related illnesses, which equates to about 20 people every week. The U.K. government officials says the annual asbestos death rate is higher than the number of British people who die in car accidents each year.
Asbestos was widely used in a variety of manufacturing and construction applications throughout the last century, with use peaking in the 1970s. Stringent regulations were placed on the use of asbestos in the U.K. in 1983, however it is estimated that about 500,000 non-domestic buildings in the U.K. still contain asbestos.
Exposure to asbestos is known to cause a number of ailments, including mesothelioma cancer and asbestosis, as well as other diseases. Second-hand asbestos exposure is also a known danger, as employees who work around asbestos can bring fibers home on their clothes and in their hair, which family members unknowingly inhale or consume.
According to a report released by the U.S. Centers for Disease Control and Prevention (CDC) earlier this year, the number of malignant mesothelioma deaths from asbestos exposure in the United States continues to increase each year. As a result of the long latency period of between 20 and 40 years between exposure to asbestos and diagnosis, the number of asbestos deaths is expected to peak next year and to hopefully return to background levels by 2055.
The British government's campaign gave out 100,000 information packets last year, and recorded a sizable spike in the sales of protective gear among tradesmen as a result. In the U.K., the number of expected deaths from asbestos exposure is expected to continue to rise, peaking by 2020.
"*" indicates required fields