Asbestosis Lawsuits in Ohio May Be Further Limited by Proposed Bill
December 15, 2008
By: AboutLawsuits
A new bill will be presented for approval by the state legislature in Ohio this week, which could further limit the rights of sick and injured people to pursue compensation through an asbestosis lawsuit in the state.
According to the Associated Press, Republican lawmakers in Ohio are working on obtaining approval for a bill that will require plaintiffs filing lawsuits alleging asbestosis or another asbestos-related injury, to disclose details about claims made against trusts set up for bankrupt companies which manufactured products containing the toxic fibers.
Exposure to asbestos has been linked to a number of serious and potentially fatal conditions, including asbestosis, lung cancer and mesothelioma. While asbestosis and lung cancer typically require prolonged exposure to asbestos, mesothelioma has been documented to occur with only a short period of exposure.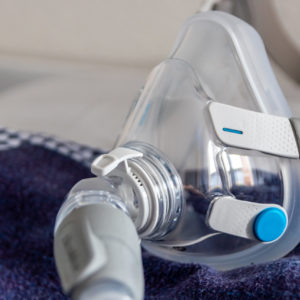 Did You Know?
Millions of Philips CPAP Machines Recalled
Philips DreamStation, CPAP and BiPAP machines sold in recent years may pose a risk of cancer, lung damage and other injuries.
Learn More
At one time, the Ohio asbestos litigation dockets contained one of the largest backlogs of cases in the United States. However, in recent years the legislature has taken steps to reduce the number of asbestosis lawsuits and cases filed by individuals alleging injuries caused by asbestos that have not been diagnosed with mesothelioma.
In 2004, a law was passed requiring plaintiffs to produce testimony from a medical expert who personally treated them and found that their health has been substantially impaired by exposure to asbestos.
Following an October 2008 ruling by the Ohio Supreme Court, which found that the 2004 law could be applied retroactively to cases filed before the legislature enacted the law, over 30,000 Ohio asbestos lawsuits were dismissed by the courts.
In response to the latest push by Ohio Republican lawmakers to further limit asbestos exposure lawsuits in the state, Governor Ted Strickland has indicated that he will oppose and likely veto any attempt by the legislature to further limit people's right to seek justice and redress under the law.
Legislators who will introduce the bill this week, claim that it will not prevent the filing of claims, but is designed to prevent claimants from double-dipping by alleging different or conflicting facts in claims against the bankruptcy trusts and in their asbestos litigation filed in court.
Jay

September 1, 2012 at 5:08 am

Am I gonna die from hitting an aosebtss ceiling with a tv antenna?The other day I was trying to extend an antenna and was holding it when the tip accidentally hit my popcorn ceiling. This ceiling has aosebtss. It was built in the early 70 s and aosebtss was used as a fire retardant. Now I'm scared to death that I'm gonna die from cancer or something. I know risk comes to miners and shipyard worker[Show More]Am I gonna die from hitting an aosebtss ceiling with a tv antenna?The other day I was trying to extend an antenna and was holding it when the tip accidentally hit my popcorn ceiling. This ceiling has aosebtss. It was built in the early 70 s and aosebtss was used as a fire retardant. Now I'm scared to death that I'm gonna die from cancer or something. I know risk comes to miners and shipyard workers, but is it possible I could get cancer from just barely touching it and having the fibers released? It has to have happened before, hasn't it? I mean am I the only one in my whole apartment complex (200 apartments or so) that has touched the ceiling by accident? Am I doomed? PLEASE HELP! I'm really scared and appreciate any answers. Thanks guys
"*" indicates required fields