Aspartame Sweeteners May Increase Risk of Fibromyalgia: Study
November 13, 2014
By: Martha Garcia
Concerns continue over the safety of many popular artificial sweeteners, such as Nutrasweet or Equal, and whether they may be linked to debilitating conditions like fibromyalgia. 
EMax Health reports that investigations into the safety of aspartame are ongoing, despite years of research, some of which have suggested that the artificial sweeteners are tied to an increased risk of cancer, birth defects, and other health problems.
While the FDA and other groups have claimed aspartame, the primary ingredient in NutraSweet and Equal, is safe, some research has suggested otherwise.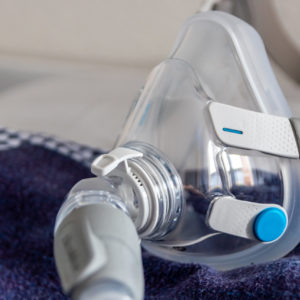 Did You Know?
Millions of Philips CPAP Machines Recalled
Philips DreamStation, CPAP and BiPAP machines sold in recent years may pose a risk of cancer, lung damage and other injuries.
Learn More
Concerns have primarily come from two case studies conducted by French researchers in 2010. Researchers from the Department of Rheumatology at Dijon University Hospital and Faculty of Medicine at Burgundy University in France outlined two cases of aspartame-induced fibromyalgia in a report published in the journal Clinical and Experimental Rheumatology.
Both patients suffered from fibromyalgia and reported experiencing widespread bodily pain and fatigue. The patients were a 50-year old female who experienced symptoms for 10 years and a 43-year old man who had a three year history of pain in the arms and back.
The female patient inadvertently discovered aspartame as the source of the pain after traveling out of country. While on vacation, she discontinued use of aspartame and found when she returned home and began using the sweetener again, her symptoms returned.
All symptoms returned within days after NutraSweet was reintroduced into her daily diet. Subsequently, the patient excluded the artificial sweetener from her diet and experienced a complete regression of fibromyalgia symptoms.
The other patient attempted to treat his fibromyalgia with other methods, but was unsuccessful. After removing aspartame from his diet he also experienced a complete regression of fibromyalgia without recurrence.
The study's authors believe the fibromyalgia pain the patients experienced was due to ingestion of aspartame. They recommend doctors question patients about their NutraSweet or Equal use when considering a fibromyalgia diagnosis, or if one has already been determined.
"Practitioners should ask patients suffering from fibromyalgia about their intake of aspartame," wrote study authors. "In some cases, this simple question might lead to the resolution of a disabling chronic disease."
They also recommended a trial elimination of NutraSweet from the diet to determine if it alleviates any symptoms. The authors say the only risk to a patient of removing the product from the diet is simply the temporary change in their eating habits.
There has been little research reported since on the issue, leaving open questions about whether there is a causal link.
Many people claim aspartame-based products cause pain, headaches, stiffness, fatigue and anxiety, while others notice no side effects. The researchers concluded that removal is the simplest way to determine if the chemical sweetener effects the body, since each person seems to tolerate sweeteners differently.
Over the years the little pink and blue packets used to sweeten coffee and tea have gained a questionable reputation and Nutrasweet's safety as a food additive has been questioned.
Both NutraSweet and Equal are brand name sweeteners that contain aspartame, which is a potent flavoring agent. The low-calorie sweetener is 200 times sweeter than regular sugar, but with zero calories, which is why it gained favor in the diet industry.
Critics allege NutraSweet increases the risk of cancer, birth defects and other diseases. However other agencies, like the Food and Drug Administration, the American Cancer Society and the National Cancer Institute contend the product is safe and point to studies proving its health safety.
Fibromyalgia is a condition punctuated by musculoskeletal pain throughout the body, along with problems with sleep, memory and mood. It is currently unknown what causes fibromyalgia, but doctors believe factors that contribute to the condition include heredity, infections and physical or emotional trauma.
Some patients experience symptoms of fibromyalgia after a triggering event, while others develop the condition more slowly. Overall women are more likely to suffer from fibromyalgia than men.
American Beverage Association, ABA Communications

November 17, 2014 at 3:32 pm

Science does not substantiate the claims made here, and quite to the contrary, proves that aspartame is safe. For example, following one of the most comprehensive risk assessments of aspartame to-date, the European Food Safety Authority (EFSA) concluded that aspartame does not harm the nervous system or brain, cause cancer, or affect behavior or cognitive function in children or adults. The EFSA's[Show More]Science does not substantiate the claims made here, and quite to the contrary, proves that aspartame is safe. For example, following one of the most comprehensive risk assessments of aspartame to-date, the European Food Safety Authority (EFSA) concluded that aspartame does not harm the nervous system or brain, cause cancer, or affect behavior or cognitive function in children or adults. The EFSA's overarching takeaway is that aspartame is indeed safe for consumption by the general population, including pregnant women, adding to the vast body of science that shares this conclusion. In other words, despite alarmist and inaccurate media hype, aspartame and products containing this ingredient can be safely enjoyed, and are no cause for concern. -American Beverage Association
"*" indicates required fields